Voice over artist
02/16/2022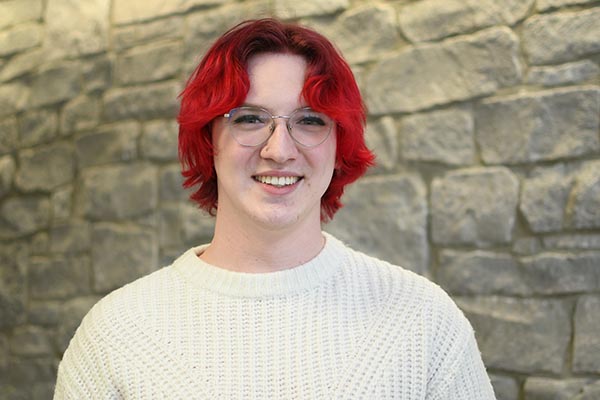 Preparing for a career in Los Angeles
While completing their final semester of college, Alex Rose '22, a music major from Anna, Ohio, is well on their way to beginning a career. Rose is actively recording their first paid voice over role while finishing up their classes.
"I'm so excited because I get to use the skills I learned, and I know it's something I can do now," said Rose. "Before, it was always an aspiration, and now, I'm actually getting my foot in the door."
Following graduation, Rose plans to move to Los Angeles and pursue a career as a voice over artist. It's a path they feel prepared for thanks to the growth they've gained at Bluffton and Nashville's Contemporary Music Center, where they spent the fall 2021 semester.
"Each week was spent writing a new song, revising the song and performing the song at a concert. The grind was insane," explained Rose. "It was trial by fire. There was a lot of failing, but that's not a bad thing. The CMC lets you fail in a safe, enclosed environment."
The CMC experience includes three tracks of study—artist, business and technical. Rose chose artist and earned college credit to write, record and gain real-world experience while learning from music industry professionals.
"Actively working with other artists, you grow by leaps and bounds because you are surrounded by people who have a similar passion," they said.
The final exam is a weeklong tour where students gain experience on and off stage. Rose, who performed in front of tour crowds, was also in charge of the team who put up and tore down the lighting fixtures.
"All throughout the experience, the big thread was about community and relationships," explained Rose. "While the program is through the lens of music and the performing arts industry, it's also about shaping people."
At Bluffton, Rose works as a tech assistant in Yoder Recital Hall. They also sing in all of Bluffton's choral groups and are a member of Brave Space.
Brave Space is a support group for students who identify as lesbian, gay, bisexual, transgender, on a continuum of sexual orientation and gender identities, and their allies.
"I've enjoyed so much at Bluffton, but I think the thing that has impacted me the most is finding my people. My friend group within the music department is amazing," said Rose. "And last year, I started getting really involved with Brave Space, which has been really life changing and amazing."
Growing up in a small town, Rose had ambitions of attending a large university. However, they learned about Bluffton through a high school class which required students to visit multiple colleges. So, Rose visited Bluffton. Later, they competed in the Presidential Scholarship Competition and earned one of two full-tuition scholarships to Bluffton which "sealed the deal."
"You know that feeling you get when you are comfortable somewhere, but you can't explain it?" asked Rose. "I immediately felt like Bluffton was somewhere that could be home. I felt safe and I attached right away."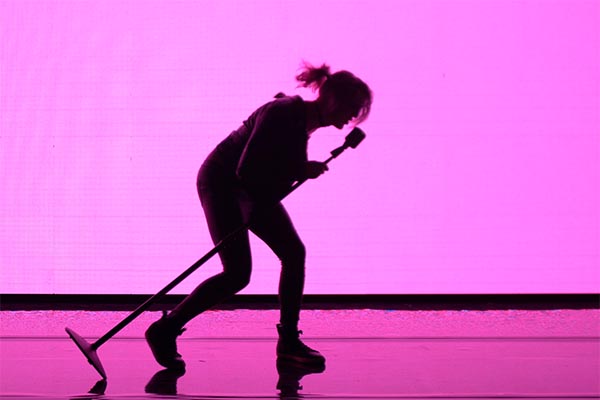 ---
CMC is a semester-long experience offered in Nashville through the Council for Christian Colleges and Universities. It meets the university's cross cultural experience requirement.