What recruiters want
01/24/2022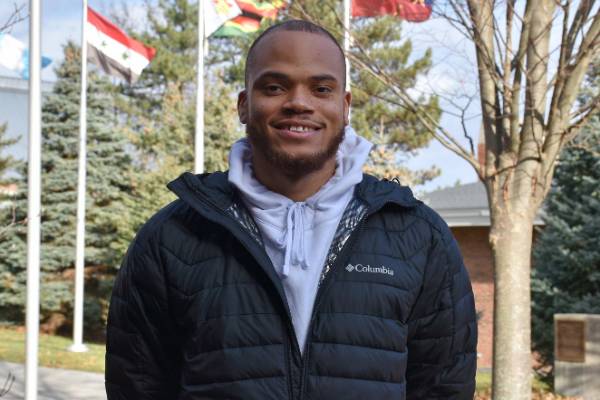 Cosby excels as Player and Intern
Jameel Cosby, senior Bluffton University basketball player and business and sport management major from Springfield, Ohio, experienced the other side of his basketball team through an internship with Bluffton's head men's basketball coach Guy Neal.
Cosby, who scored 18 points on Saturday, Jan. 22, crossing the 1000-point mark in his career as a Beaver, learned a student previously completed an internship with Coach Neal and decided he wanted to follow in the same footsteps to help him pursue his dreams for the future.
The internship focused on preparation for the men's basketball team before and during the basketball season. While Cosby took care of operational tasks such as preparing the locker room for home and away games, he mainly would interact with recruits, whether that was sending game schedules for the season or meeting with them during campus visits.
This experience allowed Cosby to see the other side to recruiting. Rather than being a recruit, he learned more about the process, techniques and what coaches look for in a recruit.
"There is a lot more that goes into recruiting than I had expected," said Cosby. "You don't want to recruit a kid just based on their skill."
Recruiting is a key component to maintaining a college team; coaches are always on the lookout for new players. Cosby said not only is it important to have the right athletic skills and grades coaches are looking for, but also the right attitude.
"The internship was really helpful to learn what you need to look for in a recruit for basketball," said Cosby. "It's more than just the skills that they look at. A recruit must show he or she is hardworking and loves the game."
This past summer, prior to the internship, Crosby worked as a basketball skills trainer with his previous AAU (Amateur Athletic Union) coach. He would work with kids who had a lot of skills for the game of basketball and who knew how to handle themselves when speaking to people.
"When being a coach you have to look into the right things to help you really know more about the kid you are recruiting," said Cosby. "When I worked with kids this summer, they had to understand the importance of their attitude on certain things in life."
After graduation, Cosby wants to continue his work as a basketball skills trainer by working with third graders to seniors in high school. He hopes to create his own small business to train future basketball players one day.