John Burkhart '94
01/13/2016
Alumnus returns to teach accounting
From the beginning of his college career through his first year of teaching full time, the one thread that has remained consistent for John Burkhart, assistant professor of accounting, is Bluffton University. That consistency has helped Burkhart transition into his new role which began in the fall of 2015.
"It's helped that I was a student here, to understand Bluffton and how this university works," said Burkhart. "Bluffton definitely seems like a family. I'm familiar with everybody, and everybody will help me here."
Burkhart graduated from Bluffton in 1994 as an accounting and finance major. He came back to earn his MBA in 2006 and was an adjunct professor in the business department the following year.
He's also held accounting positions at several companies, most recently Cooper Tire & Rubber Co. in Findlay where he worked for nine years. Burkhart was the Lead Internal Control Analyst with Cooper. His duties revolved around the Sarbanes-Oxley Act where he maintained an effective internal control program.
Even during his time at Cooper, Bluffton University continued to play a vital role in Burkhart's career. He mentored several aspiring accountants who landed internships at Cooper while earning their degrees at Bluffton. A former intern and Bluffton graduate Burkhart mentored now works at Cooper.
"Teaching those students in an internship setting got me thinking about teaching again," said Burkhart. "I've always enjoyed teaching other people, transferring that knowledge to other people."
Burkhart's classes include Principles of Accounting, Federal Income Tax and Money & Banking. He enjoys working with his students and helping them through challenging problems. He also likes returning to topics he once learned himself.
Burkhart lives in Pandora and is married with three children.
-B-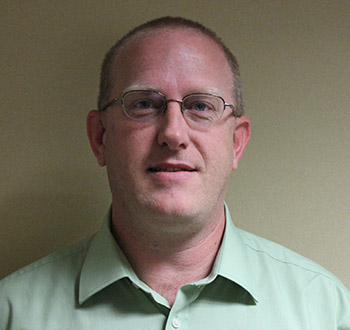 "Teaching students in an internship setting got me thinking about teaching again. I've always enjoyed teaching other people, transferring that knowledge to other people."