SI assistant
04/11/2023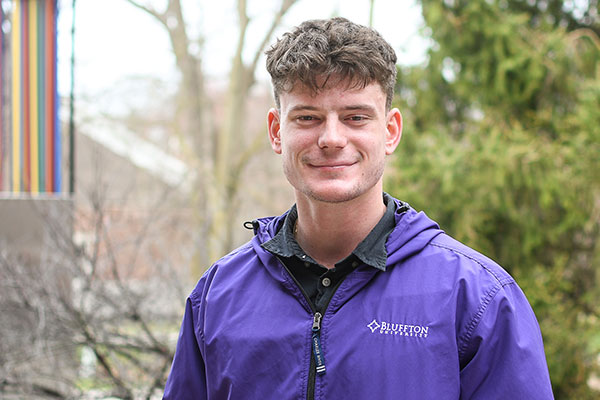 photo editing, stories and announcing
Thinking he would complete a four-month internship, Ethan Stearns '23, a sport management and business administration major, enjoyed it so much, he extended it to fill his entire senior year at Bluffton.
Born and raised in Pataskala, Ohio, Stearns is interning as a sports information assistant under the direction of Bill Hanefeld, director of sports information.
"I enjoy it a lot. Bill is a great boss. I like working for him and I was accomplishing a lot," said Stearns. "So, I figured I might as well keep doing it."
During basketball season, Stearns edited photos from games, wrote recaps, made game-day rosters, and took stats while keeping track of substitutions. Now in baseball season, he's added announcing players and stats at games.
"The biggest thing I learned was the amount of communication that is necessary that I wasn't expecting," said Stearns. "The internship is teaching me a lot about how open my communication needs to be just so that I can get my job done and make everyone else's job easier, too."
While he's gained a lot of experience this year, Stearns didn't have it all figured out when arriving at Bluffton. Freshman year he knew he loved sports and was a somewhat interested in the business side of athletics; however, but the more classes he took, the more he became interested in his business major.
"My freshman year I didn't really know what I wanted to do in college," said Stearns. "I wanted to try and keep things as broad as possible."
The professor that helped him narrow down his interests the most was Brienne Sprunger, assistant professor of marketing. Her Principles of Management class helped him utilize his communication skills while interacting with people and managing different situations.
Stearns originally came to Bluffton to play basketball, and after visiting several schools, Bluffton was at the top of his list.
"I liked the coaches and the facility a lot. I got to meet with professors and I really enjoyed talking to them," said Stearns.
Following graduation, Stearns plans to continue his education and pursue a master's degree.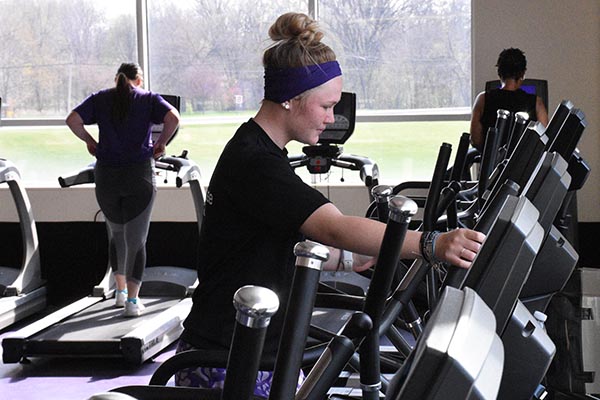 ---
In preparation for life after Bluffton, you will be encouraged to obtain professional experience through internships, student teaching or coaching, and to earn CPR and first aid certification.