Experience in the lab
11/10/2023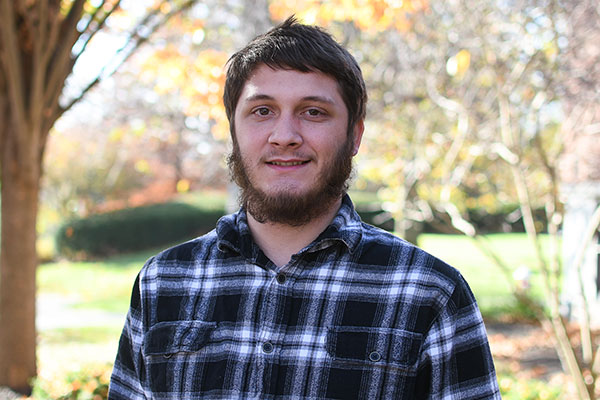 Medical laboratory apprentice
Elijah Lundquest '25, a medical laboratory science major from Bowling Green, Ohio, originally pursued biology and pre-medicine at Bluffton, but a presentation by a graduate student in his biology seminar helped Lundquest find his true vocation.
"She talked about her job in a laboratory, and I found that really interesting," said Lundquest.
Over the summer, and now during breaks and weekends, Lundquest works at Blanchard Valley Health System as a medical laboratory apprentice.
"I'm getting experience in all of the areas like chemistry and hematology and microbiology, and I get to plate the specimens," said Lundquest. "I'm getting a lot of experience, and I'm learning about the tests, why we're running them, what they're for and what you can assume based on the results."
MLS is one of Bluffton's newer majors. The degree prepares students for careers as scientists who conduct and read medical tests. In their final year of study, students like Lundquest complete coursework through the West Central Ohio Medical Laboratory Science (WCOMLS) Program administered by Ohio Northern University while remaining students at Bluffton. The WCOMLS program is the only program accredited by the National Accrediting Agency of Clinical Laboratory Sciences run by a private college in Ohio.
Lundquest believes the lab experience is providing him with early insight into the classes he'll take next year.
This past summer, Lundquest married fellow Bluffton student Rosanna Barber. They now commute from Ada, Ohio, but he remains involved on campus by attending Science Club meetings and taking part in the Gaming Club.
Lundquest was drawn to Bluffton for its small class sizes and the ability to get to know his professors.
"The professors are nice, and they can spend time with me as a student instead of worrying about hundreds of students who take their classes," said Lundquest. "Luke Myers is fantastic. He was such a good professor and made physics interesting. Same with Darryl Nester. I took calculus here and it was great."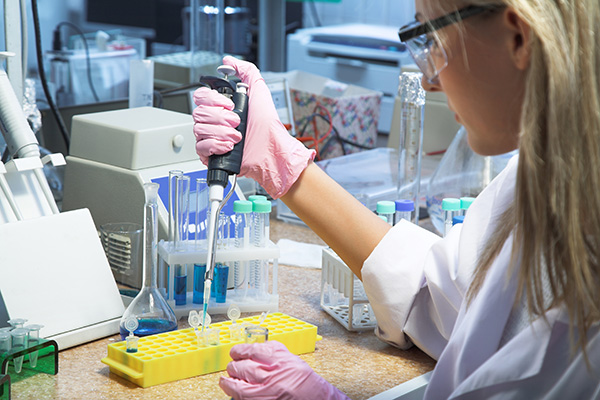 ---
Prepare for a career as a scientist who conducts and reads medical tests in hematology, microbiology, immunology, pathology and blood/urine/body fluid chemistry.