Growing through music
10/23/2019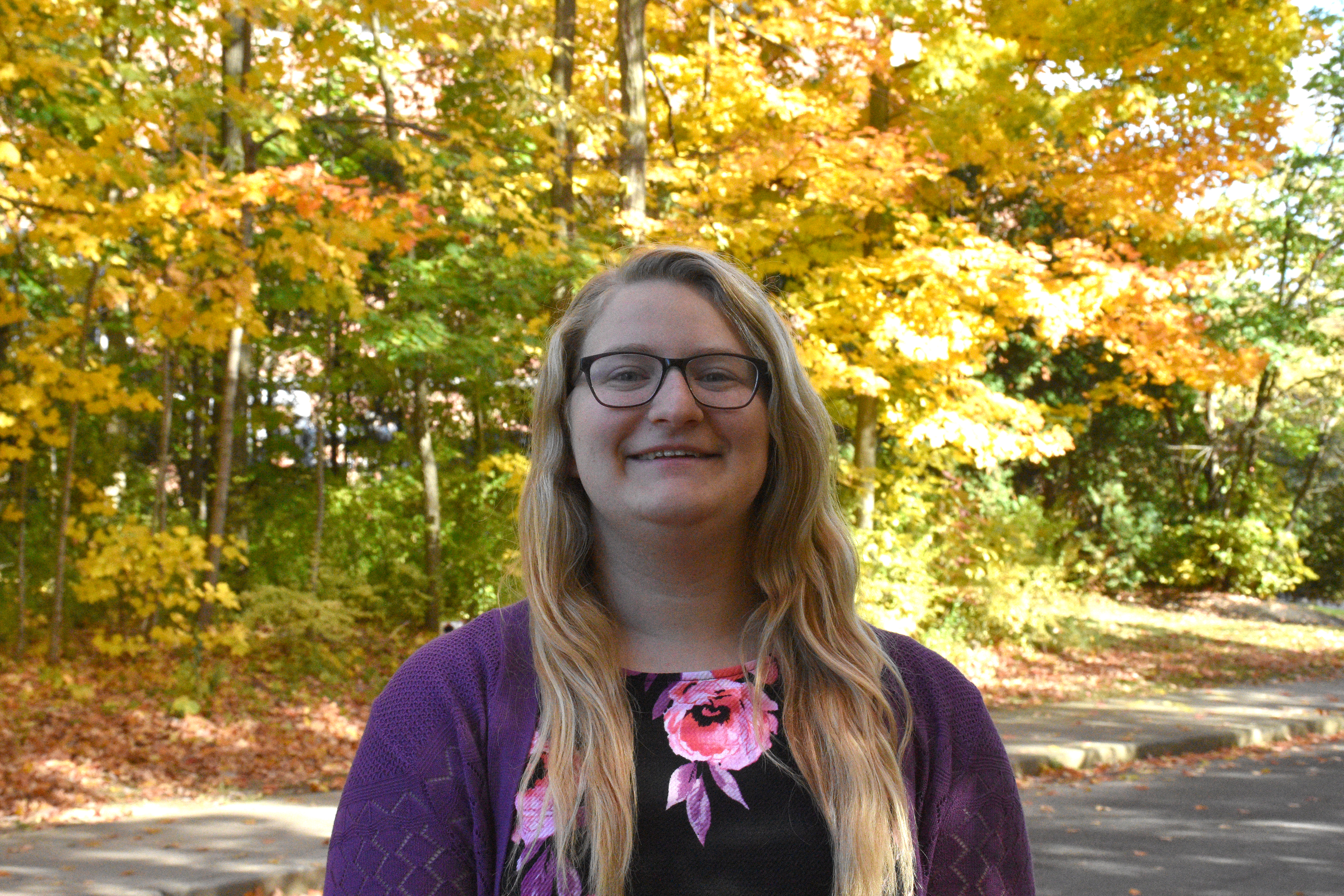 Bluffton University senior finds growth through music program
Kenzie Newberry '20, a music education major from Defiance, Ohio, was initially drawn to Bluffton University because of the music program. Now, less than a year away from graduating, Newberry is thankful for the growth the program has helped her achieve, both musically and personally.
"I really liked the atmosphere around here," Newberry said "When I went into Yoder for the first time, I fell in love with it. The connection between the professors in the music department was big, too. I saw that everyone interacted in a positive way and saw that they were all happy to be there and with each other."
In her time at Bluffton, Newberry has gotten a wide range of musical experience, helping prepare her for her dream career of being a band director. She is in concert band, gospel choir, jazz band, chamber ensemble, Ohio Collegiate Music Education Association, and pep band, while also student teaching with middle school and high school bands in Elida, Ohio.
"Student teaching has been a really good experience for me," Newberry said. "It's giving me more of an insight into what being a band director is like. I get to use the skills that I'm learning there in my conducting here and leading different groups."
Newberry serves as the director of the pep band, which involves holding and scheduling rehearsals and selecting the music.
"My favorite part is seeing the collaboration that goes on with everyone and seeing them all having fun but also making music together," Newberry said. "Watching friendships develop and seeing people interact with others that they wouldn't normally interact with is one of the things that I love about it."
Looking beyond her development as a musician at Bluffton, Newberry also is able to see how Bluffton has helped her develop her people skills.
"My people skills have gotten a lot better since I've gotten here," Newberry said. "I used to be super in my shell, and I wouldn't go out and talk to people. Now, I'm in front of ensembles, which is something I never thought I would be able to do."
The community dynamic is what Newberry loved when visiting Bluffton for the first time, and is something she still sees as a strength of the music department.
"The department is so close with each other," Newberry said. "I get the opportunity to meet different kinds of people, but we all have the same passion for music. They've done a really good job building up who I am as a musician and bringing out the best in me when I'm feeling down. They're great people, and I'm glad I get to be a part of it."