Hometown intern
09/28/2022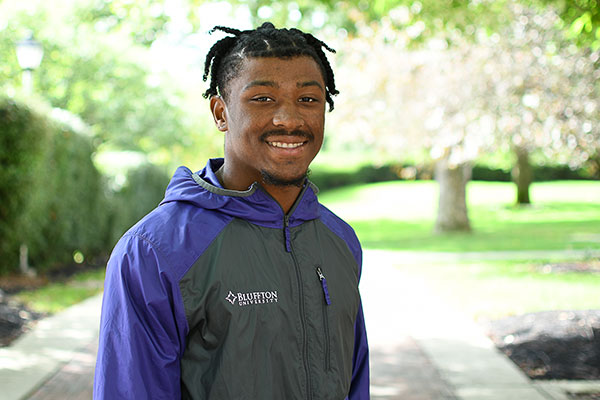 Maalik Tucker pays it forward
Maalik Tucker '23, a sport management major, from Fostoria, Ohio, let his roots run deep when he returned to his hometown for an internship with the Fostoria High School athletic department this summer.
"Going back somewhere where I already knew the grounds and where I knew help was needed was fun," said Tucker. "Making those changes and knowing I was helping my community felt great."
Starting at the end of May, Tucker helped in many areas including putting new turf on their field, advocating for a soccer team, painting locker rooms, setting up events and even juggling some of the finances.
"We tried to push new things to make the community better and make the school better," said Tucker. "Painting the locker rooms was all to give inspiration for the kids to come out and do big things."
A major component of Tucker's internship was making sure student-athletes met academic eligibility and kept up with class scheduling. Tucker struggled with his GPA in high school but found success at college.
"I never thought I'd be a person to not have any [required] hours in the Learning Resource Center because of my GPA," he explained.
Tucker came to Bluffton through the Discovery Program, which supports students who don't initially meet admissions criteria. At Bluffton, these students receive academic support and take a class to help them transition to college learning. It was a key factor in him choosing Bluffton. Since then, Tucker has worked closely with Jacqui Slinger, director of academic development services.
"She has always been in my corner," said Tucker. "She has helped when times were real hard and I struggled with academics, but she helped me get back on track."
Tucker is a running back for the Beavers football team. In the future he'd like to pay forward the benefits he's received from the sport by opening up an athletic training facility focused on football.
"I see a big change in myself, and Bluffton has helped me," said Tucker. "Being here for four years, I have met a lot of people and made many connections."