Plenty of competition
03/17/2022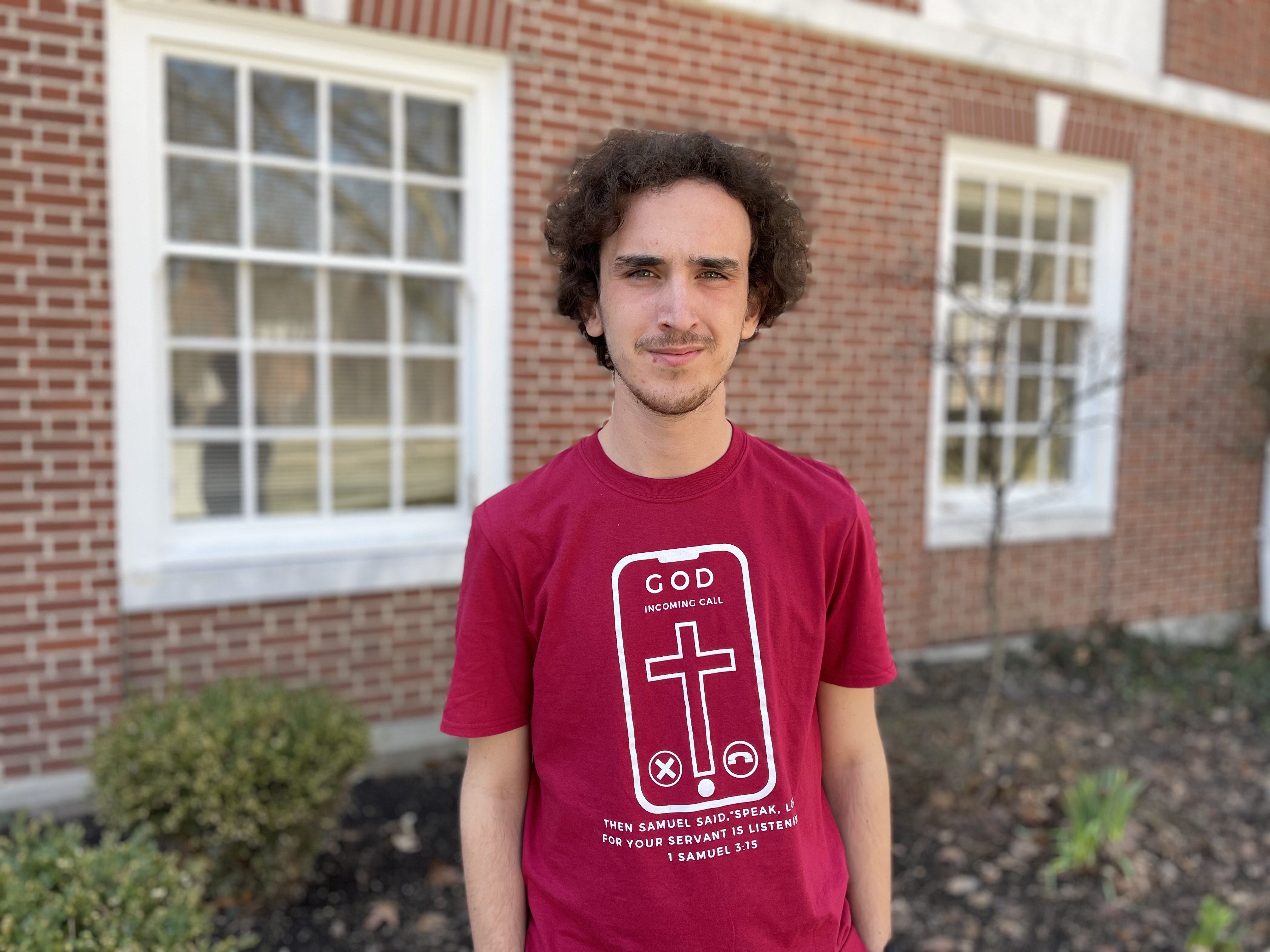 Zachariah Boch enjoys plenty of competition at Bluffton University
To be honest, Zachariah Boch '24, a business administration and sport management double major from Lancaster, Ohio, wasn't planning to come to Bluffton University.
"I visited on a whim, but I felt really comfortable on the visit. The team made me feel comfortable," said Boch, of his fellow cross-country athletes. "I had a visit to a college in Wisconsin the same week, and I canceled it and committed to Bluffton the next day."
Now at Bluffton, Boch is working on getting out of his shell by staying active. He's a long-distance runner on the cross country and track and field teams, works in Musselman Library and the mail room, and is a member of Marbeck Center Board, the student-run, campus activities organization. His favorite events for the year: Candy Land and Winter Wonder Dam.
"I think student engagement is really good here at Bluffton," said Boch. "We have some of the best clubs, and there's a great range of student interest groups on campus."
He even started his own club, Rock, Paper, Scissors League, which combines his interests of competition and professional wrestling. Participants walk out to theme music and students can choose to stay in character as a hero or a villain.
"It's definitely based off of wrestling," said Boch, whose ultimate goal is to work in the professional wrestling entertainment industry. "It gets intense. You really have to get in the mind of your opponent to figure out what they're going to throw next in order to win."
The club has created several championship belts including a World Champion, U.S. Champion and Duo Champions.
The group is currently on hiatus as they try to find competition times that fit everyone's busy schedules, but Boch still has plenty of chances to compete. He's currently running the 10K and other events on Bluffton's track and field team.
"When I started my running career in middle school, I was a sprinter, but I could see how much fun the distance kids were having," said Boch, who quickly changed over. "You have to be mentally tough to run high mileage. We're doing this seven days a week, but your team definitely helps you out."
Boch said the team makes the best of whatever environment they're in—from having snowball fights on snowy winter days to engaging in great conversations on longer-distance runs.
"Even though it's an individual sport in many ways, and you're racing against each other, your teammates push you to be your very best," he explained.