New board member
11/03/2023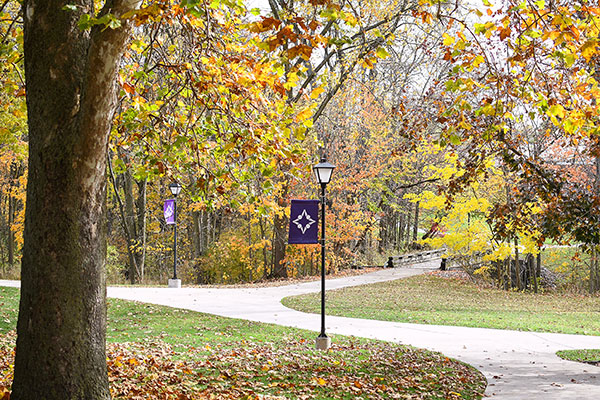 Matthews Scholarship established
The Bluffton University Board of Trustees met in October for their annual fall meeting.
During the meeting, President Jane Wood provided an update on the strategic plan and shared new initiatives including the upcoming addition of an environmental science major. Trustees also approved moving $2 million from estate gifts into endowment and operations funds.
1973 graduate Randy Gade was welcomed as a new board member. His term as a trustee began on July 1, 2023. Originally from Eaton, Ohio, Gade was a business major and a member of the football and wrestling teams at Bluffton. In 1988, he founded Accutech Instrumentation alongside his wife Debbie. They sold the business a few years ago and are now retired and living in southern Florida.
Finally, the Lawrence and Louise Matthews Scholarship was established as a tribute to their combined 70 years of service to Bluffton University. Both Lawrence and Louise are 1978 graduates.
In his 44 years on Bluffton's staff, Lawrence served as director of Marbeck Center, director of financial aid and as a member of the development staff. Louise served as the director of the Lion and Lamb Peace Arts Center for 26 years.
As occupants of the farmhouse at the Nature Preserve, they hosted countless student events and have served as staff advisors for numerous student groups. Their dedication to Bluffton University will not be forgotten.