Corporate Partnership
10/11/2023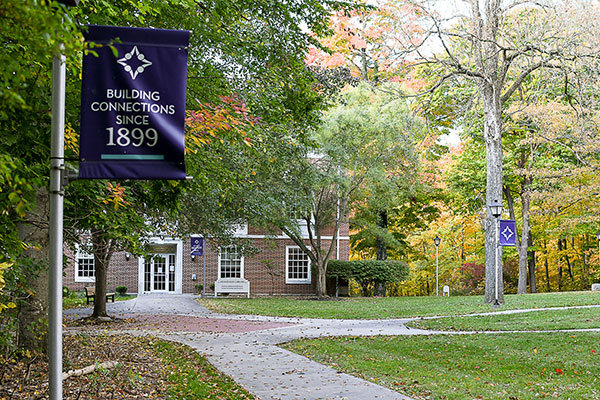 Tuition benefit for Partner employees

Bluffton University continues to grow its network of Corporate Partnerships, most recently signing a partnership agreement with Grob Systems, Inc.
"We are excited to grow and expand our connections both in Ohio and across the world," said Jane Wood, president of Bluffton University. "One of the greatest strengths of our graduate programs is our cohort model where students interact with and learn from their peers. These new partnerships are a great way to increase the diversity of thought and experience among our students."
Bluffton's Corporate Partner and Education Partner Programs provide benefit-eligible employees and their immediate families a 20 percent tuition discount on Bluffton University graduate degree programs and a $1,000 grant on undergraduate programs in addition to existing aid.
The discount is applied to both online and on-campus degree programs. Church Partners, a similar program for churches, provides discounts to members of partner churches.
In total, 16 Corporate Partners, 10 Education Partners and one Church Partner have signed on since the spring 2020 launch.
Business, school and church leaders interested in learning more about partnering with Bluffton University to provide educational advancement to their employees should contact Robin Bowlus at 419-358-3453 or bowlusr@bluffton.edu
Founded in 1899, Bluffton University offers more than 90 programs of study for undergraduate students and graduate programs in business administration, dietetics, education, organizational management and social work.
Bluffton graduates are prepared for life; 98 percent are employed, in graduate school or completing long-term service within six months of graduation.