Steady enrollment
09/27/2022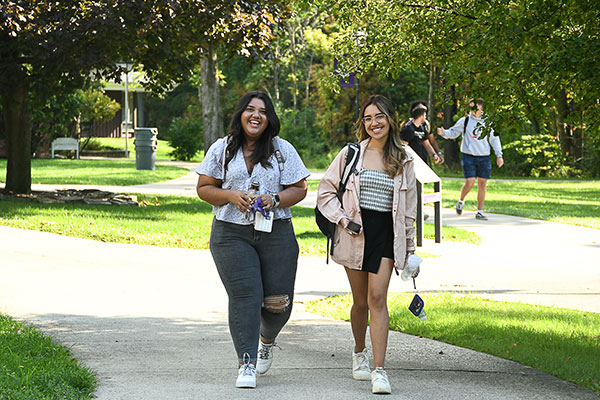 Graduate enrollment grows
After three years of increases, the number of first-year, full-time students at Bluffton University is slightly down for the 2022-23 academic year. The university's number of full-time equivalent students, including undergraduate and graduate programs is steady at 730.
On the graduate side, the total number of full-time students is increasing which includes students completing dietetic internship, business or education classes. That's up 44 percent from the previous year. It's also the largest number of graduate students in the last three years.
"Enrollment across the United States has declined for most higher education institutions this year," said Robin Bowlus, vice president of advancement and enrollment management. "I am glad to say despite this dip, Bluffton's total enrollment has remained steady, and we've even seen an increase in the adult and graduate studies programs."
"Recruiting for the next class at Bluffton University is well underway and is currently trending with or ahead of the 2021 class, which was the strongest class Bluffton has seen in six years," said Bowlus.
Located on a 65-acre residential campus, Bluffton offers 94 majors, minors and interdisciplinary programs for undergraduate students, including nationally accredited programs in dietetics, education, music and social work.
Opportunities for working adults include accounting, business management and social work degree-completion programs and graduate programs in business administration (MBA), education and organizational management. Recruiting is underway for new graduate programs in social work and dietetics which are pending approval from the Higher Learning Commission.
Founded in 1899 and affiliated with Mennonite Church USA, Bluffton University graduates are prepared for life. Ninety-eight percent of Bluffton alumni are employed or in graduate school or long-term service within six months of graduation.