MSW program offered
09/16/2022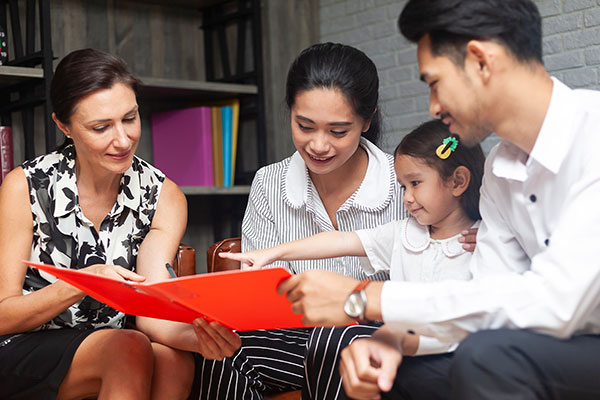 Master of Social Work degree with mental health specialization
Bluffton University will offer a Master of Social Work (MSW) graduate degree with a mental health specialization starting in the 2023-24 academic year. The program will be conducted in partnership with Goshen College and is pending Higher Learning Commission approval.
Bluffton's MSW is designed to equip students with the advanced knowledge and skills required to meet the mental health needs of their communities and offers students a holistic approach to the field of social work. With an emphasis on spiritual and religious integration, the program will prepare social work professionals to positively connect with and assist clients of diverse backgrounds.
A small, private, liberal arts college, Bluffton University is uniquely poised to offer advanced education with a deeper look at the connections between spirituality and social work.
"The need for mental health providers with MSW degrees is immense," said Dr. Jeanette Harder, MSW program director. "This highly interactive program will prepare students for careers as knowledgeable, skilled and compassionate social workers."
With small class sizes and individualized attention, students will gain advanced clinical skills and complete their master's degree in as few as 12 months if they hold a Bachelor of Social Work degree from an accredited college. Students with a bachelor's degree in a field other than social work can also earn their MSW at Bluffton with additional coursework.
Classes, primarily held online, will be taught by faculty with MSW degrees or doctoral degrees. The program is designed to train students in the nine core competencies as outlined by the Council on Social Work Education (CSWE).
Employment of social workers is projected to grow 12 percent from 2020 to 2030, which is faster than the average for all occupations according to the Bureau of Labor Statistics.
Bluffton's MSW program expects to be granted candidacy by the Higher Learning Commission during the 2023-24 academic year. The coursework will prepare students to sit for licensure in any state. Applications open in January for a fall 2023 start.
For more information on Bluffton's MSW program, visit www.bluffton.edu/msw.