Transfer Honor Roll
06/20/2023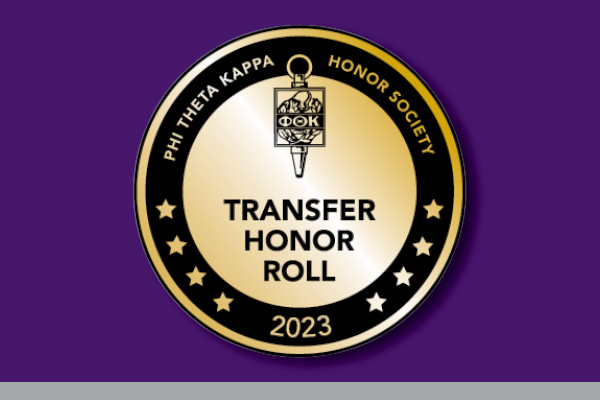 Bluffton recognized for exceptional support to transfer students
Bluffton University was recently named to the Phi Theta Kappa Honor Society's 2023 Transfer Honor Roll in recognition of the dynamic pathways the university has created to support community college transfer students.
Bluffton is one of the 208 colleges and universities selected for the honor. Colleges were named based on PTK's "Transfer Friendliness" rating.
"The goal of most students attending community college is a bachelor's degree, but few do because of financial barriers and the complexities of the transfer process," said Dr. Lynn Tincher-Ladner, president and CEO of Phi Theta Kappa. "We are proud to recognize the exceptional colleges and universities that go above and beyond to create accessible pathways to bachelor's degree completion for community college transfer students."
Transfer students can search for and connect with transfer-friendly universities, including Bluffton University, through Phi Theta Kappa's online tool PTK Connect at https://connect.ptk.org
At Bluffton, a dedicated admissions transfer coordinator works with each student individually throughout the application process. To be considered for admission, transfer students typically need 12 transferable credit hours and a minimum of a 2.0 GPA.
It is our goal at Bluffton to provide a personalized and seamless experience for all transfer students from start to finish whether they have an associate degree or just one semester of coursework," said Robin Bowlus, vice president of advancement and enrollment management. "Bluffton welcomes transfer students from all over the country, and they are a valuable part of our campus community."
At Bluffton University, our sense of a greater purpose develops students of exceptional character and expansive vision. For more than 120 years, we've been learning, experiencing and bettering the world together.
Located on a 65-acre residential campus in northwest Ohio and lined with abundant natural beauty, Bluffton University offers more than 90 majors, minors and programs for undergraduate students. Bluffton also offers programs for working adults including graduate programs in business administration (MBA), dietetics, education and social work.

Founded in 1899 and affiliated with Mennonite Church USA, Bluffton graduates are prepared for life; 98 percent are employed, in graduate school or completing long-term service within six months of graduation.