Alumni discount
05/23/2023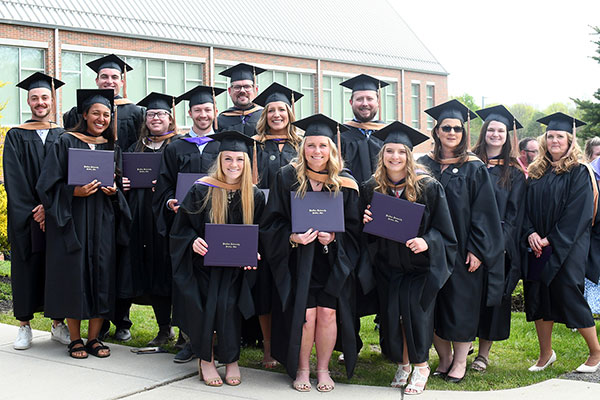 discount extended to all graduate programs
In recognition of the significant contributions Bluffton alumni make to the institution and in their respective communities, Bluffton University is helping graduates continue their education through the Bluffton University Alumni Master's Degree Grant.
All alumni who earned their undergraduate degree at Bluffton are eligible for a 20 percent tuition discount on Bluffton University on degree-seeking programs. This program began with new enrollees during the 2020-21 academic year for the Master of Business Administration (MBA), Master of Arts in Education (MAEd) and Master of Arts in Organizational Management (MAOM). This grant is now extended to include the Master of Dietetics and Master of Social Work (MSW).
Except for dietetics, which includes in-person classes and experiential learning rotations, master's degree classes are held either online or offered one-night-a-week via Zoom.
"This grant is designed to make it easier for our alumni, who we know were well prepared for advanced study through their undergraduate coursework, to continue their education, pursue additional leadership opportunities and advance in their careers," said Robin Bowlus, vice president for enrollment management. "Our graduate programs have excellent success and completion rates, and we are excited to make them more accessible to our Bluffton alumni community."
For more information on the terms of the Bluffton University Alumni Master's Degree Grant or to apply, contact Claire Clay, director of public relations and enrollment operations, at clayc@bluffton.edu or 419-358-3456.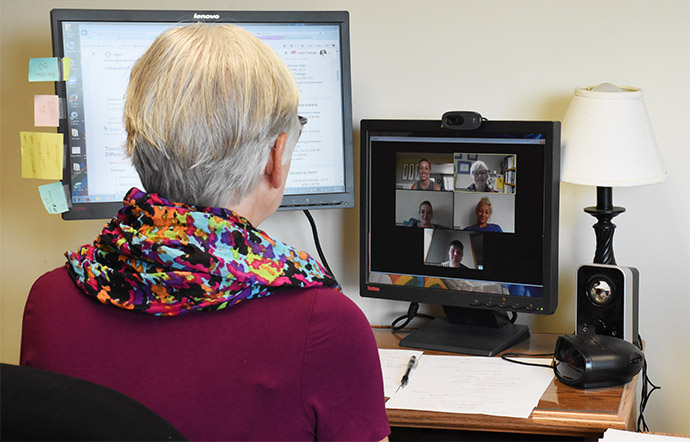 ---
Depending on the program, you may attend courses self-paced and online or teleconferenced via Zoom. Regardless of the format, Bluffton seeks to create a community where you feel supported and challenged.