Changes to the Board
05/22/2023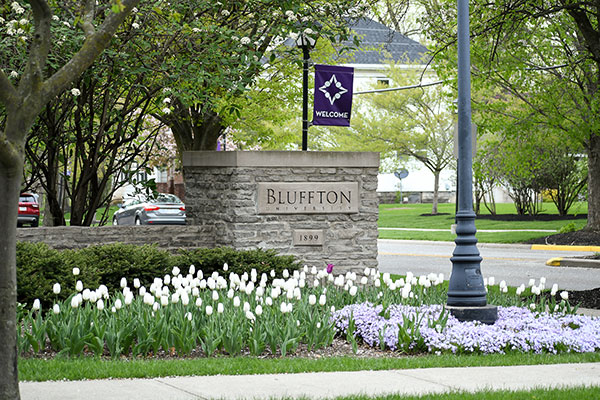 Board of Trustees spring 2023 meeting
The Bluffton University Board of Trustees met in May for their annual spring meeting. The board completed normal board business such as budget approvals, setting tuition and approving restricted donations. Trustees also took several actions including changing the board bylaws, promoting faculty and recognizing returning and retiring board members.
As a result of a year-long effort to implement best practices for an engaged board, some board bylaws relating to its composition have been updated including the board size being reduced to 10-18 members from 22. The bylaws now also reflect that a "majority of the board members must come from a combination of members of Mennonite Church USA and/or Bluffton alumni."
Term limits have been updated and standing committees have been reduced from seven to four. Committees are now focused on Educational Excellence; Resource Strategy; Audit, Budget and Compliance; and Board Governance.
The board also promoted Dr. Martina Cucchiara, who has taught at Bluffton since fall 2012, to professor of history. Greg Wannemacher '77 was reappointed as Board of Trustees Vice Chair to a three-year term, and Cheryl Hacker '81, was reappointed to a four-year term on the board.
Mitch Kingsley, who is retiring from his role on the board, was recognized for 12 years of service as a trustee. Kingsley served on the Enrollment Management/Student Life Committee for two years, the Fiscal Affairs Committee for five years and the Board Development Committee for four years. Most recently, he served on the Resource Strategy Committee. A 1971 Bluffton graduate, Kingsley has practiced law in Bluffton since 1993 and is a past and current member of Bluffton Village Council. Kingsley and his wife, Ann, have three adult children.
"As a local trustee, Mitch has enriched discussion with his knowledge of history and context. He has also asked deep and thoughtful questions," said President Jane Wood. "In his various roles, Mitch has provided sound counsel to the university's decision making."
In other business, program reviews were completed for the music, criminal justice and sociology programs. These types of reviews are done on a rotating basis.
The board, which in past years met in June for their spring meeting, instead met May 5-6 to have a more active role in Commencement ceremonies.