Cross-cultural
02/23/2023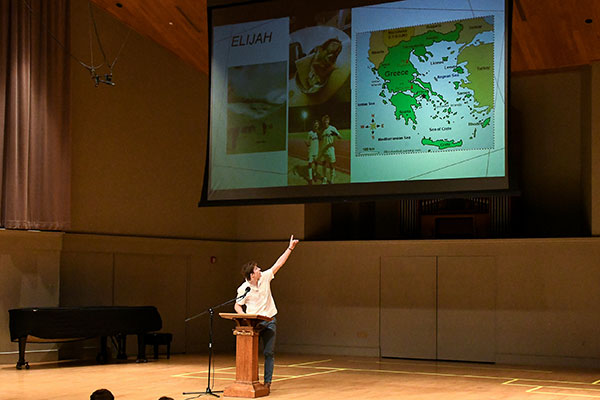 Students share about semester-long immersive experiences
During Bluffton University's spring Cross-Cultural Forum, students shared about their semester-long experiences in Washington, D.C., Guatemala and Greece. The Feb. 14, 2023, event was held in Yoder Recital Hall.
At Bluffton, the goal of cross-cultural experiences is to offer a journey of personal discovery into the richness and challenges of other cultures and communities. Immersed in new environments, participants experience diverse lifestyles, make new friendships and learn respect for other heritages all while meeting personal challenges which build character.
In Washington, D.C., five Bluffton students took part in opportunities provided by the Washington Community Scholars' Center, a program run by Eastern Mennonite University but open to other college students. Participants live in a house with up to 14 other WCSC students in the working-class neighborhood of Brookland. They share meals, split household responsibilities and take weekly classes together. WCSC students also complete internships. Celesta Hartman '23, a psychology major, from Lima, Ohio, interned at the Charles Sumner School Museum and Archives of DC Public Education during the spring 2022 semester.
"One of the biggest draws and reasons to go to D.C. is the internships. The internships not only allow you to grow in your career but also in your connections and can help you understand what you don't understand," said Hartman. "Many of us found multiple career opportunities or networks."
During the first part of her semester in Guatemala, Leah Bowman '24, a social work major from Lancaster, Pa., stayed with a host family in Guatemala City while studying Spanish and history with Central American Study and Service (CASAS).
"My time in Guatemala was one of the most challenging, most eye-opening and most meaningful experience I have ever had," said Bowman. "I learned a lot like how to adjust to a new culture, how to build relationships in another language and what it's like to step outside of my comfort zone every day."
During the final month of the fall 2022 semester, Bowman lived with a different host family near Santiago, Atitlan, to volunteer with ANADESA. The program of Mennonite Central Committee serves indigenous women and children.
"I felt extremely grateful to share a brief part of these women's lives," explained Bowman. "I loved seeing their beautiful, handmade beadwork and learning a bit about the businesses their livelihoods were built upon."
Three Bluffton students spent the spring 2022 semester studying at the American College of Greece in Athens. They lived in apartments with other students studying abroad, took classes with a mixture of Greek and international students and joined the school's soccer teams.
Elijah Zimmerman '24, a mathematics major from Archbold, Ohio, took classes ranging from economics to language.
"My favorite thing about the trip was being able to learn the Greek language in a classroom setting and then using it out on the street right away," said Zimmerman. "People were gracious and loved our efforts. I made some amazing friends along the way, both Greek and American, and they will be people I will never forget."
The students also learned to navigate public transportation, routinely visited the Acropolis, and visited other locales across Greece and Europe.
"Being able to travel on my own, away from my family and most of my friends, has forever given me the gift of feeling comfortable and confident traveling anywhere on my own and knowing I would succeed in doing so," said Maxwell Kennedy '23, a mathematics and business administration major from Strongsville, Ohio.
While these students took part in semester-long experience, every Bluffton student experiences cross-cultural learning. Many students take part in summer opportunities during the months of May and June. Experiences in summer 2023 will allow students to learn more about Civil Rights history or the Holocaust through bus tours to sites and landmarks. Other opportunities include service and cultural experiences in Kentucky and Ecuador and a choir experience in South Korea.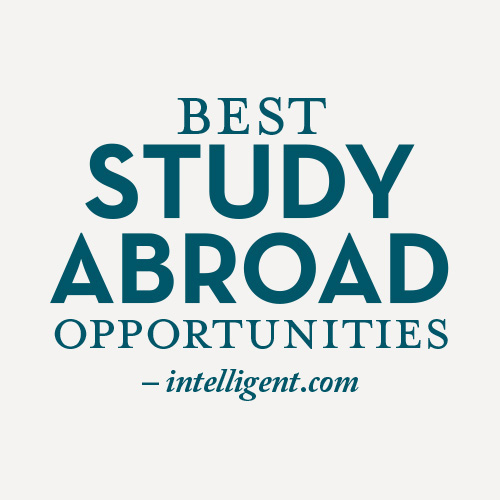 ---
At Bluffton, all students are required to complete a cross-cultural experience. Students can choose between short-term experiences, semester programs or a foreign language.