Fischer Press Box
02/17/2023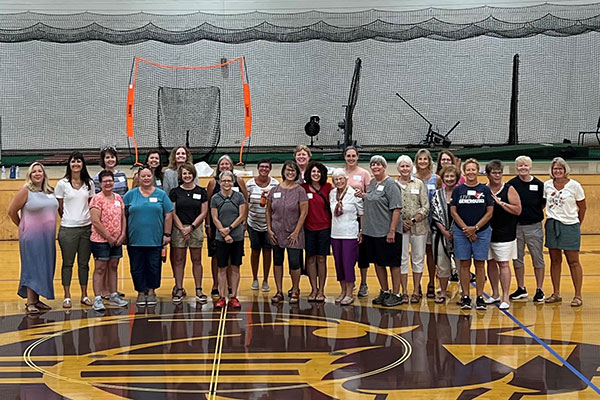 Softball press box named for influential coach
A $150,000-plus gift from former student-athletes, fans and friends of Bluffton University ensures the naming rights to a new softball press box facility will recognize a female Bluffton Athletics Hall of Fame inductee.
Construction for the Coach Kim Fischer Press Box will start in May 2023. The project, with a total cost of $300,000, also includes new restroom facilities and cement bases for spectator seating.
"We are grateful for the generosity of former students, players, and friends who have decided to honor Coach Fischer in this way," said James Grandey, athletic director. "It is obvious that Kim has had a profound impact as a coach. The softball press box will be a great addition to our softball field."
The 5,500 square foot, two-story building will feature two fully accessible, unisex restrooms on the ground floor with press facilities on the second floor which will enhance streaming abilities and media coverage.
This is the first athletic building named after a woman on Bluffton's campus and the only facility to be exclusively used for women's sports. It will improve the game-day experience for both players and fans. The upgrades will allow Bluffton to host high school games which increases Bluffton's support of the local community.
Dr. Kim Fischer was an influential figure on Bluffton's campus for 19 years where she served as a professor, coach and associate athletic director.
From 1979-97, she guided the Bluffton volleyball program to a 521-229 record, six Western Buckeye Collegiate Conference championships and one Association of Mideast Colleges championship. She was named league Coach of the Year six times.
She also spent 11 seasons as head women's basketball coach, earning 114 victories and a WBCC championship, and six season as head softball coach, earning 78 victories and two AMC championships. She and several of her teams have been inducted into the Bluffton Athletics Hall of Fame. At the time of her induction, she had the most wins of any coach in Bluffton history.
Fischer is currently a member of the Allied Health, Athletic Training and Exercise Science faculty at Otterbein University where she developed the health promotion and fitness major which is now called exercise science and health promotion.
"We are beyond excited for the press box to be built and to have a female coach's name on it," said Paige Jansen, head softball coach. "From what I've seen, Coach Fischer was an amazing coach who built a great program. I hope to build off her legacy as well. Thank you to all donors who support our sport. We couldn't do it without you."
While the naming rights have been secured, and additional gifts received, there is still $60,000 of the project left to raise. Gifts toward the Coach Kim Fischer Press Box can be made at www.bluffton.edu/giving
At Bluffton University, teamwork brings out the best in a person. Student-athletes love the game, play to win and serve the community. The skills students develop through Bluffton's virtue-driven athletics program prepare them for success.
A member of the Heartland Collegiate Athletic Conference, Bluffton student-athletes compete on 18 NCAA DIII men's and women's athletic teams and a coed esports team. During the 2022-23 academic year, 62 school athletic records were broken, and 101 student-athletes earned Academic All-HCAC accolades.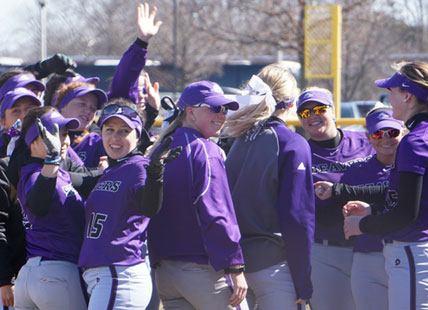 ---
While the naming rights have been secured, and additional gifts received, there is still $60,000 of the project left to raise.