Haley Gill
11/23/2021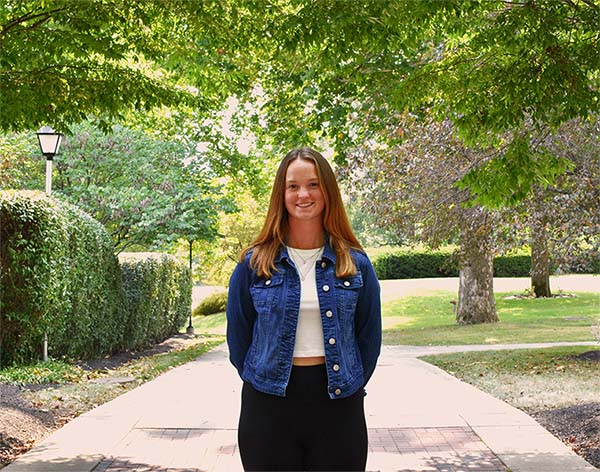 Summer Discovery Grant allows Bluffton Student to Design Internship
Haley Gill '23, a nutrition and dietetics major from Indianapolis, Ind., knew she needed to make the most of her summer when she received the Bluffton Summer Discovery Grant. So, she designed an internship that allowed her to volunteer at the Leipsic Community Center and learn more about her field of study.
"I was looking for things to help me develop a resume for dietetics," said Gill, whose goal is to become a Registered Dietitian Nutritionist (RDN). "The applications are really competitive to get into a good post-graduate internship or master's program."
From Monday through Friday, Gill prepped and served breakfast and lunch to children in the Putnam County, Ohio, community. She also learned more about food licensures and requirements, creating menus and working with kids.
"It was a really humbling experience for me because you could really see that the kids are in need. I felt like I was doing my part to build up a community," said Gill. "Those kids needed those meals more than I had ever realized."
Gill excelled in the experience and was asked back to serve as a supervisor next summer.
"I've gained so many connections, I've met so many people in the Leipsic area," said Gill. "I learned a lot about the production aspect and procedures of food service. Overall, I just had a really great experience."
Bluffton's Summer Discovery Grant is supported by the Karl Schultz Discovery Funds, an endowment established through the gift of Bluffton alumnus, Karl Schultz. The $1,500 grant allows students to develop their own summer internship to help them discover their calling. Up to two grants are awarded to Bluffton students each year.