Groundbreaking
09/21/2021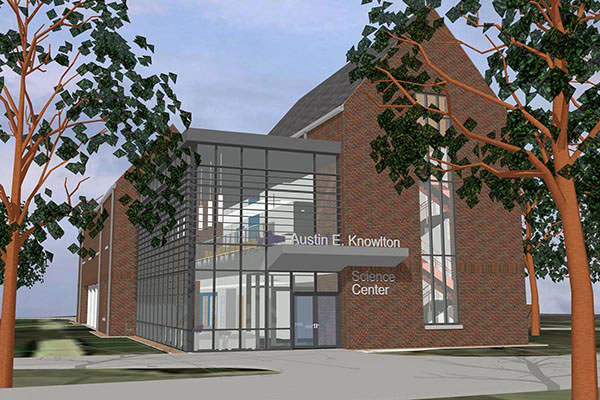 groundbreaking set for Knowlton Science Center
Join Bluffton University in celebration for the groundbreaking of the Austin E. Knowlton Science Center. Located in the heart of campus, the groundbreaking will take place at 4:30 p.m. Friday, October 1.
Speaking at the event will be President Jane M. Wood and Ed Diller, former trustee for Bluffton University and current board member for the Austin E. Knowlton Foundation.
The Knowlton Science Center will transform science education at Bluffton and will help the university prepare leaders equipped to address the pressing science, technology, math and health care needs of the region.
The $10 million building featuring teaching labs for nutrition and dietetics, chemistry and biology is expected to be open in time for the 2023 academic year.
To attend, please use the Elm Street campus entrance and park in the Sommer Center lots.