New English Faculty Member
07/09/2021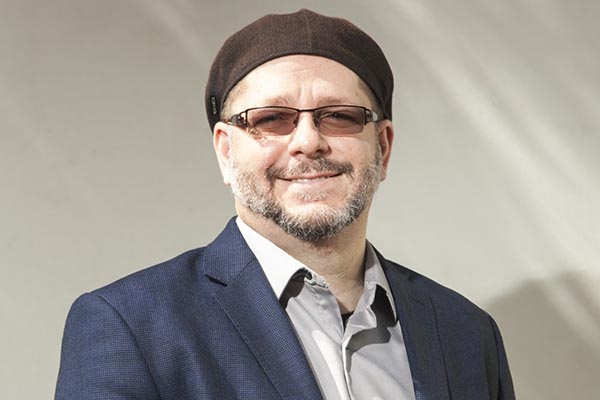 NYT Bestselling author joins Bluffton English faculty
New York Times Bestselling author and World Fantasy Award winner Tobias Buckell is joining the Bluffton University English department this fall. Buckell will serve as an instructor of English.
A 2000 Bluffton graduate, Buckell's 13 novels and more than 80 stories have been translated into 20 different languages. His work has been nominated for several awards including the Hugo, Nebula, World Fantasy and the Astounding Award for Best New Science Fiction Author.
"We are excited to have Tobias Buckell join our English Department and share his expertise with students," said Dr. Lamar Nisly, vice president and dean of academic affairs. "He has already had a remarkably impressive career, and we know students will gain tremendous insights about writing and publishing as they work alongside him."
Buckell is known for writing science fiction/fantasy/thriller novels with his latest, "A Stranger in the Citadel," recently released as an Audible Original. Buckell also wrote two Halo novels for video game developer Bungie ("The Cole Protocol" and "Envoy") and was the lead writer for the video game "DOOM Eternal: The Ancient Gods." Buckell previously served as an adjunct professor at Bluffton and also teaches students in the Stonecoast MFA in Creative Writing program through the University of Southern Maine.
In addition to teaching, Buckell will edit and direct students working on "Bridge: The Bluffton University Literary Journal." "Bridge" is a literary magazine that accepts submissions from young people, aged 14-24, from around the world. Work ranges from poetry to short fiction to art and comics. Edited and designed by Bluffton students, "Bridge" began in spring of 2017 and is published twice a year.
"For fifteen years I've been at home in my office writing books. It's a solitary occupation, but I've been lucky enough to get invited to travel all over the place to teach what I know about writing and the publishing world to eager students," said Buckell. "Now, I'm looking forward to joining Bluffton's community, sharing everything I've learned with students right here in Ohio and creating a community of active writers on campus. It's a whole new adventure."
Located on a 65-acre residential campus in northwest Ohio and lined with abundant natural beauty, Bluffton University offers more than 90 majors, minors and programs for traditional undergraduate students. Degree-completion programs for working adults include accounting, organizational management, RN to BSN and social work and online graduate programs include business administration (MBA), education and organizational management.
Founded in 1899, Bluffton's legacy is expressed in its enduring values of discovery, community, respect and service. Bluffton graduates are prepared for life; 98 percent are employed, in graduate school or completing long-term service within six months of graduation.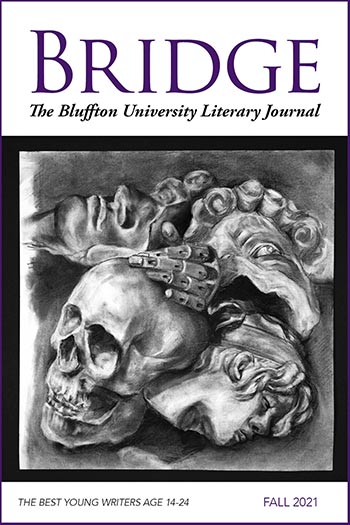 ---
Buckell will work with a team of student editors to compile the Bridge which features works by young artists and authors from across the globe.