We Remember
03/03/2022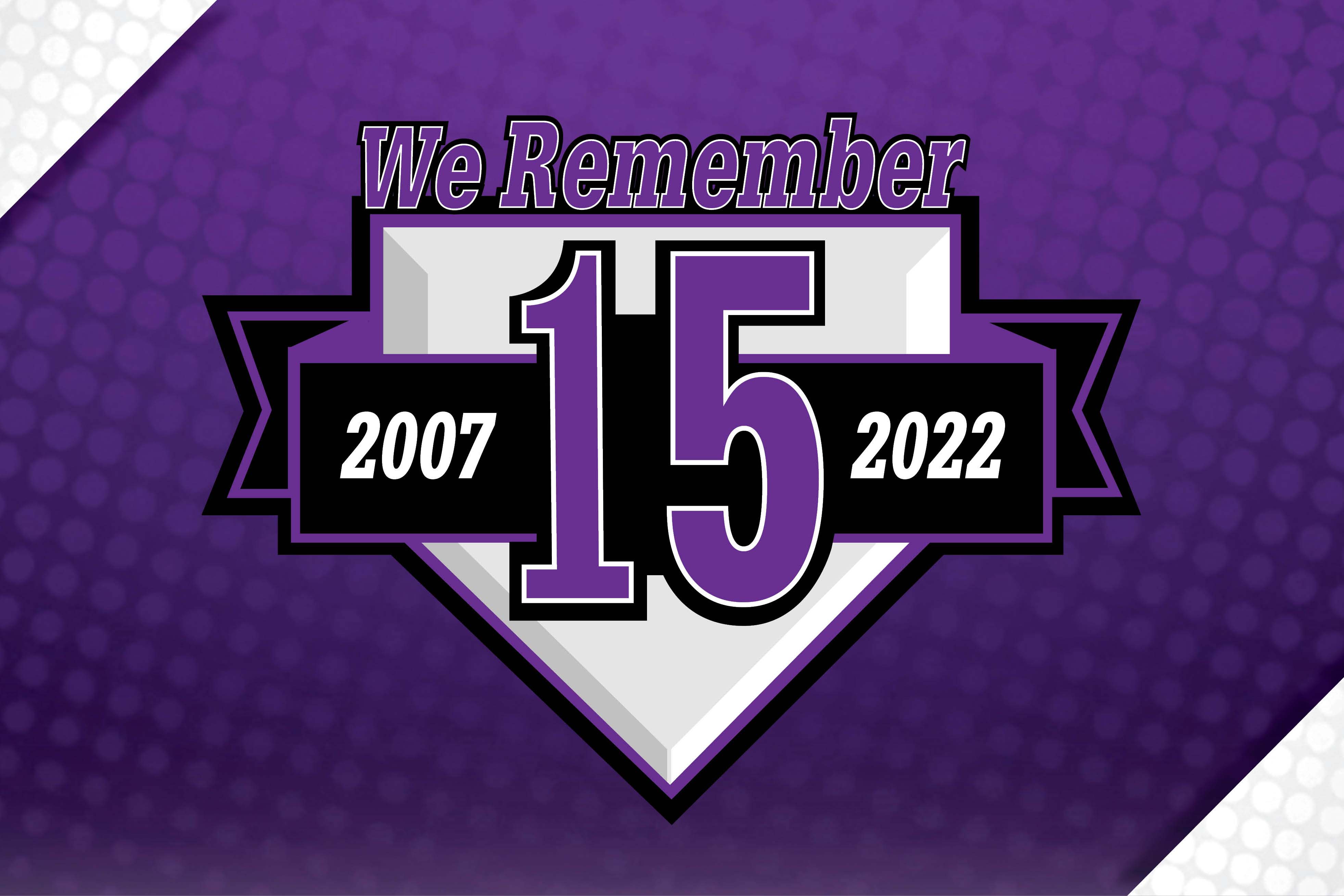 Remembrance held for 15th anniversary of Bluffton's tragic bus accident
On the 15th anniversary of the Bluffton University baseball team's bus accident, more than 100 members of the Bluffton University community gathered to remember and reflect on the events of March 2, 2007, and the lives lost in Atlanta, Ga.
The ceremony was held at Bluffton's Circle of Remembrance with President Jane Wood welcoming guests.
"I have heard so much about the special bond held by the team of 2007," said President Wood. "The impact of that bond is still felt today. The spirits of David, Scott, Cody, Tyler and Zachary are still with us today."
She also shared a passage from the "Bluffton" magazine which was published one year after the bus crash. President Wood described the words as "holding true" all these years later.
"On March 2, 2007, the Bluffton baseball team experienced an accident that forever changed the lives of the players, coaches, their families and friends, and the Bluffton campus community. While traveling to Sarasota, Florida, the baseball team's charter bus fell from an overpass in Atlanta, Georgia, killing student athletes David Betts, Scott Harmon, Cody Holp, Tyler Williams, and the bus driver and his wife. Twenty-eight others were injured. Student-athlete Zachary Arend died one week later.
That single moment changed lives. But from that moment, a sea of moments arose. Hundreds of thousands of moments when complete strangers lent a helping hand. Moments when friends, family and community members gathered to lean on one another. Moments when the Bluffton baseball players, coaches and campus community realized that an entire world outside of Bluffton was supporting them, praying for them, wishing them well."
Chalsi Campbell, campus pastor and 2012 Bluffton graduate, led prayers, a player remembrance and moment of silence.
The litany included these phrases: "Lord God, we come before you with thanks for all the ways you have shown yourself to us in these past 15 years; Let us be inspired by the memory of those who have lived and gone before us; Let us celebrate life and new beginnings; Let us continue on with you as our guide."
The remembrance was held at the Circle of Remembrance, a landscaped walkway including benches and plaques which surrounds a central pedestal called "Touching Home." The sculpture, created by the late faculty artist Gregg Luginbuhl, features physical imprints by all members of the 2007 team, including the cleats of Arend, Betts, Harmon, Holp and Williams.
Select items, which were sent to the university following the accident, are on display in Marbeck Center's Kiva including a signature and message banner from Defiance College, hand-folded paper cranes and letters/coloring pages from school children in New Jersey. The items are part of a collection in Bluffton's archives.
A private lunch was held following the service for members of the 2007 team and their families.