Women's soccer coach hired
03/01/2022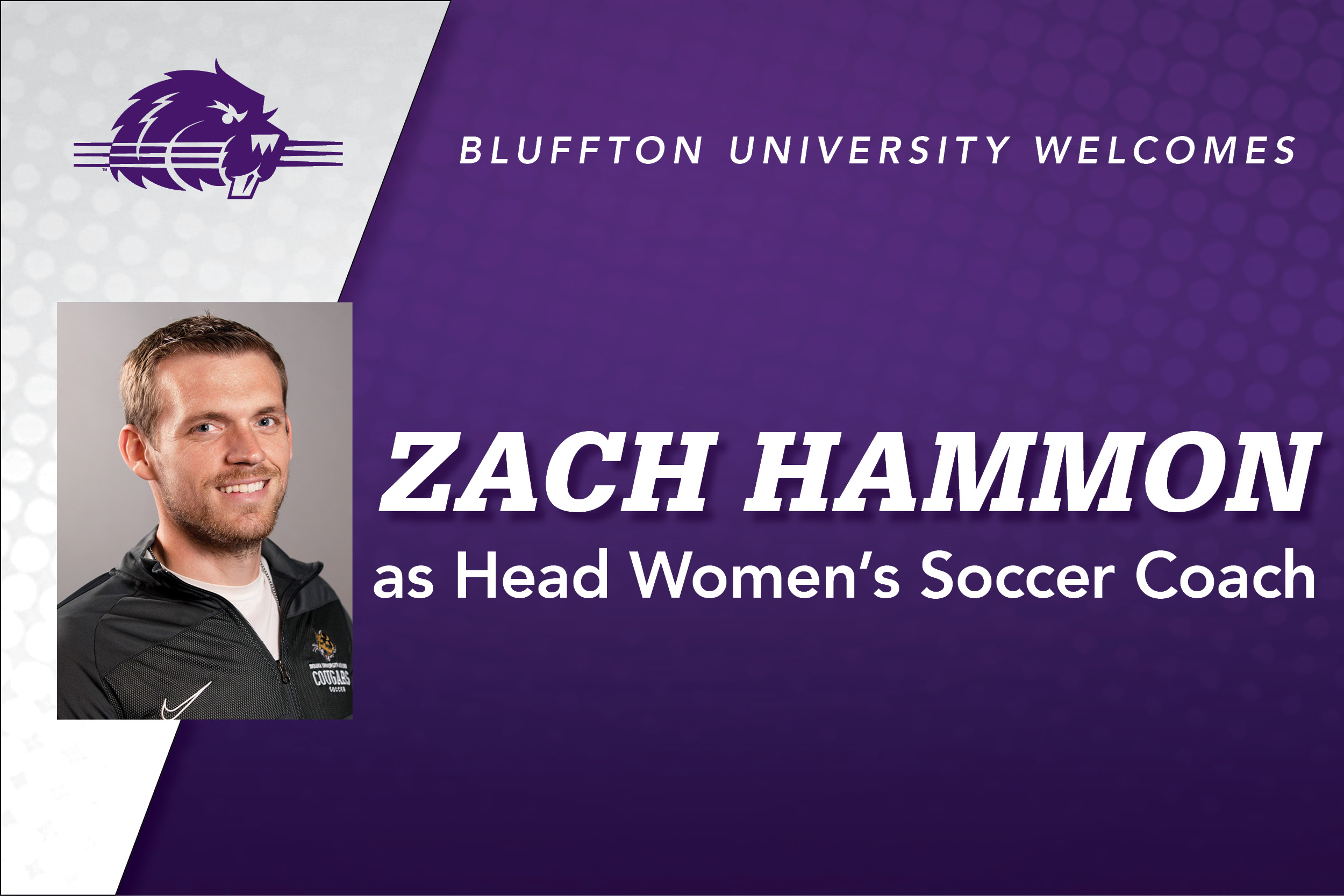 Bluffton University has named Zach Hammon as its next head women's soccer coach.
Hammon began coaching at the collegiate level in 2014. He most recently served as the associate head coach for women's soccer at Indiana University Kokomo, where he's coached for the past three seasons. Hammon began his college coaching career as a graduate assistant coach for men's soccer at Indiana Wesleyan University in Marion, Ind. He's also served as the first assistant and recruit coordinator for women's soccer at Indiana Wesleyan and men's goalkeeper coach at Marian University in Indianapolis. Teams he's coached for have reached the quarterfinals in the NAIA national tournament and runner-up in the NCCAA tournament. He has experience in recruiting, scouting, training, budget management, culture building and academic success.
Hammon will start head coaching duties at Bluffton on March 14.
"I am ecstatic and humbled by the opportunity to lead the Bluffton University women's soccer program. Coach Gregory and Coach Burke have done a fantastic job setting the building blocks for me to continue to create something special for the future of the Beaver program." said Hammon. "I'd like to first thank God for this opportunity to lead and impact student lives as part of the Bluffton community. I would also like to thank Phill Talavinia, James Grandey and the entire search committee at Bluffton University for entrusting me with this opportunity to lead this awesome group of young women. Lastly, I would like to thank my friends and family for support and all the coaches who have helped mentor me along the way."
In addition to his collegiate coaching experience, Hammon has also served as a goalkeeper coach for Fort Wayne United, trainer for the Indiana Goalkeeper Academy and Olympic Development Program, director of Butler Soccer Summer Camps and head coach for Indiana Fire Juniors.
He's earned the Advanced National, Goalkeeping Level 1 and Sports Psychology and Individual Mental Skills diplomas from United Soccer Coaches and National C and D Licenses from US Soccer. Hammon was a soccer student-athlete at Indiana Wesleyan University where he served as the goalkeeper.
Hammon earned a bachelor's degree in sports management in 2014 and a master's degree in organizational management in 2016 both from Indiana Wesleyan University.
He takes over for Kevin Gregory who served as head coach since 2018.