Stadium lights
02/15/2022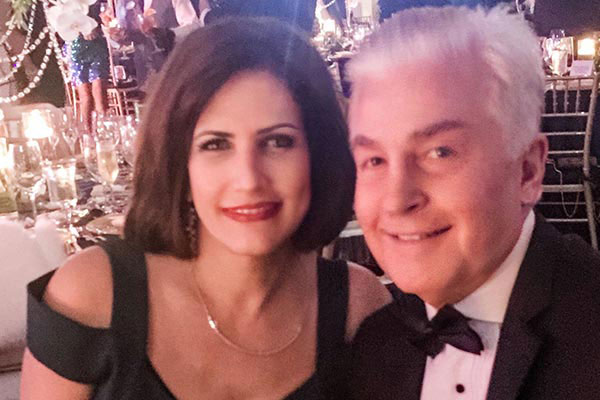 Alumnus gifts stadium lights
A gift from a Bluffton University alumnus and his wife will allow for Bluffton Beavers football games to be played under stadium lights at Alumni Field. 1973 graduate Randy Gade and his wife Debbie made a $300,000 gift to the university for the addition of stadium lights at Salzman Stadium.
The lights will be installed over the summer with work expected to be complete by Aug. 1. Bluffton football's Sept. 17, 2022, home opener against Adrian College is scheduled for a 6 p.m. start. A special dedication ceremony will take place during the athletic event.
"We are very grateful for the generosity of Randy and Debbie Gade. The impact of their gift will have benefits that reach our entire athletic department and will elevate Bluffton University in the region," said James Grandey, deputy athletic director and head baseball coach. "Their gift will inspire our current and future students in the area of philanthropy and the value of giving back."
A business major originally from Eaton, Ohio, Randy was a member of the football and wrestling teams at Bluffton. The Gades started their company, Accutech Instrumentation Inc. in 1988, in southern Florida.
It is now a multimillion-dollar business unit of the parent company, Fluid Flow Products, Inc., with a client list that includes SpaceX, Blue Origin, Virgin Galactic and Siemens Power Generation. They worked together to build a successful business and sold it three years ago to retire.
"Bluffton gave me the academic and spiritual foundation to start and grow our business, and we are thrilled to be able to give back to the university and to the students who will benefit from this addition to the stadium," said Randy Gade. "We love college football and all the excitement and opportunities it brings to the college experience."
Alumni Field is also the competitive turf field for Bluffton's men's and women's soccer teams and the practice space for several teams. With the addition of stadium lights, Bluffton University looks forward to having the opportunity to be a host site for area high school playoff games.
At Bluffton University, teamwork brings out the best in a person. Student-athletes love the game, play to win and serve the community. The skills students develop through Bluffton's virtue-driven athletics program prepare them for success.
A member of the Heartland Collegiate Athletic Conference, Bluffton student-athletes compete on 18 NCAA DIII men's and women's athletic teams. During the 2020-21 academic year, 36 school athletic records were broken, and 90 student-athletes earned Academic All-HCAC accolades.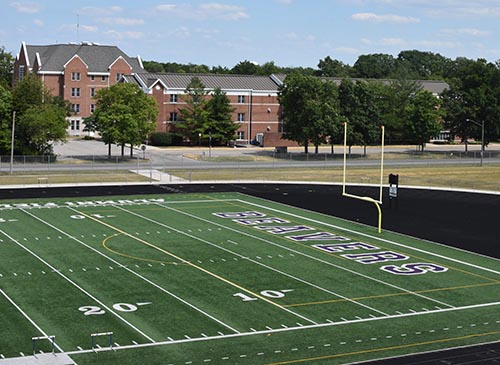 Alumni Field
---
Alumni Field boasts an all weather track and turf infield.