DEI Committee
08/03/2020
Diversity, equity and inclusion director and committee announced
As part of the launch of Bluffton University's strategic plan this fall, President Jane Wood has appointed Tyson Goings to the newly created role of director of diversity, equity and inclusion (DEI).
Goings, a 2001 Bluffton graduate, returned in 2015 as director of multicultural student development and was promoted to director of residence life in 2019. He will maintain his current role as director of residence life, with some responsibilities transitioning to other employees in Bluffton's student life office.
Goings will lead Bluffton's newly-created Diversity, Equity and Inclusion Committee, comprised of Bluffton faculty and staff. 2020-21 committee members include:
Dr. LaShonda Gurley, director, Center for Career and Vocation
DeVan Hill, assistant football coach
Dr. Crystal Sellers-Battle, professor of music
Dr. Alex Sider, professor of religion
Committee priorities will encompass the need to support all aspects of diversity, equity and inclusion. The initial focus will be on providing a welcoming environment and increasing support for Black students, faculty and staff. The committee will provide anti-racism training for faculty and staff before the 2020-21 academic year begins and anti-racism training for students during Welcome Week.
Members of the Diversity, Equity and Inclusion Committee will be appointed annually by Bluffton's president, in collaboration with the director of diversity, equity and inclusion, to support each year's initiatives. The core committee will also invite additional faculty and staff as the need arises.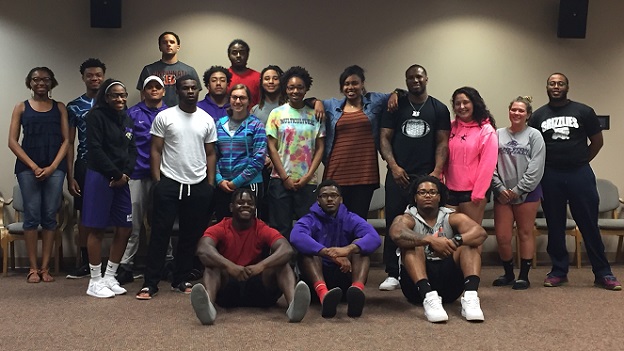 ---
Program H.O.M.E. matches incoming students of color with upper class mentors to help new students become better oriented into the Bluffton community.