Vs. Cancer Ambassador
12/03/2019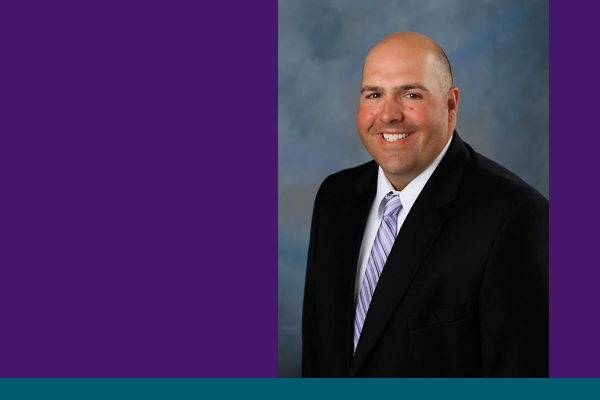 Bluffton baseball's James Grandey selected as Vs. Cancer Ambassador
The Pediatric Brain Tumor Foundation's Vs. Cancer program is excited to welcome its inaugural class of Vs. Cancer Ambassadors, including James Grandey, head baseball coach at Bluffton University. Comprised of current and former coaches, players and members of the press, Baseball Vs. Cancer Ambassadors represent the athletic community's shared resolve to raise awareness and funds for a world without childhood brain tumors.
"I am honored to have been selected as one of the first Vs. Cancer Ambassadors," said Grandey. "Bluffton was part of the very first Vs. Cancer drive, and I hope I can help other coaches and programs see just how valuable it is to those who need it and how coming together for this initiative can help strengthen a team."
The Bluffton University baseball team will partner with Vs. Cancer for a fifth time this academic year. Over the last few years, the team has donated more than $50,000 to Vs. Cancer.
"Our goal is always to raise as much as possible for this organization because it not only goes toward childhood cancer research, but it also supports programs that benefit the quality of life for both the children and their families," said Grandey. "Some of the funds are used to help hospitals provide ways for patients to video chat with siblings who aren't allowed to visit in person or to provide activities for siblings while parents spend time with their child in treatment," said Grandey.
For the first time this year, the baseball team will host a Vs. Cancer game at Bluffton University's Memorial Field.
Since 2013, Vs. Cancer has empowered thousands of athletes to help kids with cancer. As a signature fundraising campaign of the Pediatric Brain Tumor Foundation, Vs. Cancer proceeds help fund child life programs in local hospitals and groundbreaking research to cure pediatric brain tumors, the deadliest childhood cancer.
"The quality of coaching in our inaugural Vs. Cancer Ambassadors class is outstanding, but the quality of character is even greater," said Vs. Cancer director Rachel Mark. "In the battle against pediatric brain tumors, finding a cure is no small task – but with the continued efforts of this group, we'll be able to support more children and families by increasing Vs. Cancer's presence throughout collegiate baseball and athletics."
Vs. Cancer Ambassadors recognize firsthand the importance of supporting the childhood cancer community and the positive impact it has on their team. They will serve as a resource for other coaches and teams by answering questions about the program, sharing their inspiring success stories and working with athletic departments to spread Vs. Cancer's mission and get more teams involved.

---
Bluffton's baseball team will raise funds and awareness to battle childhood brain tumors this spring. A Vs. Cancer Game is set for April 14 vs. Defiance.