Accelerated MBA
03/20/2019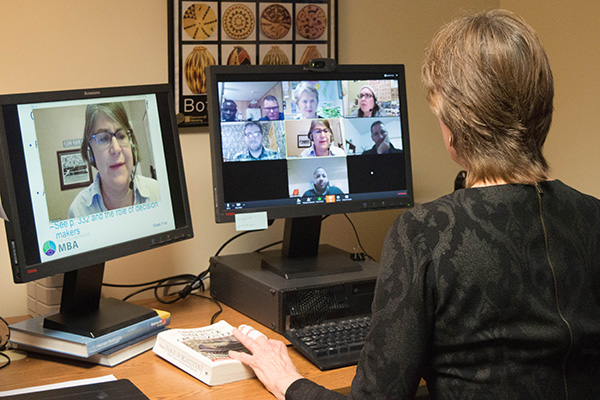 Earn an MBA in 12 months
To prepare professionals to excel in today's high-demand workforce, Bluffton University is now offering an accelerated 12-month Leadership Master of Business Administration program that is convenient and attainable. The program will complement Bluffton's 24-month Leadership MBA program that has a 15-year record of success.
"Organizations are in need of individuals with strong communication, analytical and leadership skill sets. This program was designed to enhance the development of professionals who want to shine in today's fast-paced environment," explained Dr. Melissa Green, director of graduate programs in business. "With leadership as a core component, individuals will learn how to solve the tough challenges facing today's business world while leading with confidence."
Students will pursue a leadership track of study and can elect to add concentrations in accounting and financial management or health care management to tailor the programs to fit their career goals.
MBA classes are offered via Zoom technology which allows students to connect with their classmates and professors in a virtual classroom.
"Bluffton's MBA program is designed to fit your lifestyle. Because the courses are offered through videoconferencing, MBA students experience easy access to Bluffton's resources virtually anywhere in the world," said Green. "Another benefit of the technology is that students form real connections with the other professionals earning their MBA and develop a built-in network of professional contacts that carries them beyond the program."
Bluffton's MBA programs prepare graduates to lead differently at work, at home and in their communities. Classes are founded in the principles of servant leadership so graduates are able to achieve their professional ambitions in a way that lifts an entire organization.
Classes begin in August. To learn more about Bluffton's graduate programs, contact Adult and Graduate Studies at Bluffton by calling 419-358-3897 or emailing adulted@bluffton.edu.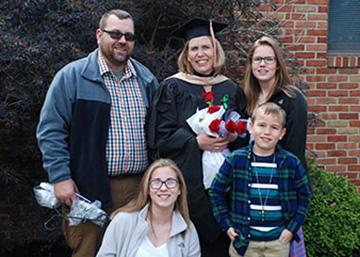 ---
Classes begin in August. Reach out to the Adult and Graduate Studies office to learn more about the MBA programs, 419-358-3897 or adulted@bluffton.edu.