Servant leadership
01/25/2019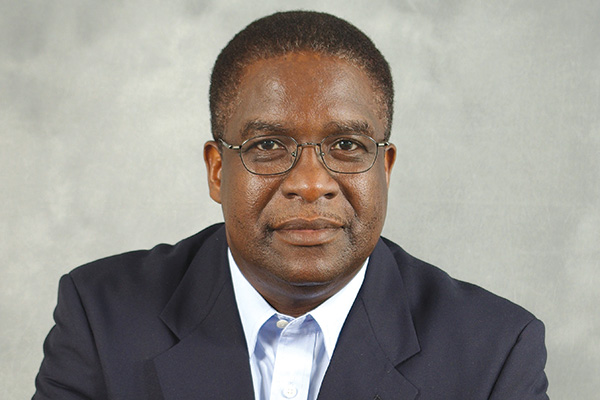 With Bluffton and MLK as a guide, 1971 graduate shares lessons in leadership
Nate Fields '71 came to Bluffton the same year Dr. Martin Luther King Jr. gave his powerful "Blueprint" speech. Originally coming to Bluffton with "no other purpose than to play football," Fields graduated from Bluffton with a mission to serve—inspired by both the Civil Rights Movement and the bonds formed through the Mennonite ideals of social justice. Fields has spent more than four decades serving poor and marginalized communities in 60 countries from Africa to the Middle East.
Fields returned to Bluffton University Jan. 22 to present the annual Martin Luther King Jr. Forum titled, "Reflections on Community Service and Servant Leadership: Then and Now," and shared how King's "Blueprint" is as relevant today as it was more than 50 years ago.
King's message contained inspiring words such as: "If you can't fly, run. If you can't run, walk. If you can't walk, crawl, but by all means, keep moving," but Fields noted that Dr. King didn't just talk the talk, he walked the walk.
"How do we walk the walk—service," explained Fields. "Life's most urgent question: What are you doing for others?"
Fields emphasized the importance of today's students finding their identity by playing portions of King's speech.
"This is the most important and crucial period of your lives," said King in 1967. "For what you do now and what you decide now, at this age, may well determine which way your life should go."
King's blueprint, that Fields has and continues to follow in his life, includes three main principles:
Deep belief in your own dignity and worth
Determination to achieve excellence in your various fields of endeavor
Commitment to the eternal principles of beauty, love and justice
As just one of seven black students on campus in 1967, Fields and his classmates formed the Black Student Union, participated in protests and maintained many Mennonite friendships along the way. In college, however, he had an identity crisis surrounding the question of whether he was a black man who happened to be Christian or a Christian who happened to be a black man.
"I chose the latter," explained Fields. "When you are a Christian, you have to uphold the dignity of everybody. As a Christian, I had no option but to care about black people, to care about Indians to care about Asians. I had no option but to celebrate the fact that God had created this diversity."
The course of his life was also dramatically influenced by a three-week experience to Africa with Elmer Neufeld, Bluffton's president, and MCC. There, Fields traveled to Botswana, Rhodesia and Soweto, South Africa, during the height of the apartheid.
"That experience fundamentally changed me and my life trajectory," said Fields, who currently serves as a senior organizational development consultant and strategic development advisor. Today, his career focuses on workforce development needs in the United States, however his resume ranges from senior policy analyst at the White House to president and CEO of the U.S. African Development Foundation to strategic advisor in the office of Qatar's Sheikha Moza bint Nasser.
In his career, Fields worked with some of the wealthiest, most powerful people in the world.
"I have also sat with, cried with and mentored some of the poorest people in the world," Fields said. "Status doesn't matter. Once you know who you are, you can serve the rich and serve the poorest of the poor."
Fields explained that at times he wanted to dislike and also "felt tinges of hate" toward people because of what he saw and how they acted, but "God would always bring me back. Irrespective of other people's nature, you have to deal with them on God's platform."
He was able to do this because was never ashamed or insecure about his family background or faith. And as King proclaimed in his "Blueprint" speech, the key is dignity.
Fields' parting advice to the students in the audience. "Never shy away from telling your story. All of us have a unique story and, believe it or not, it's a hero's journey from where you came."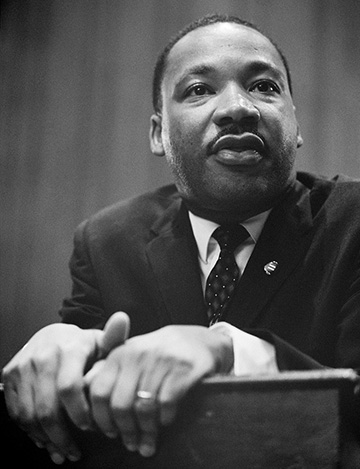 "If you can't fly, run. If you can't run, walk. If you can't walk, crawl, but by all means, keep moving."