Beaver-Falcon scholarship
01/25/2019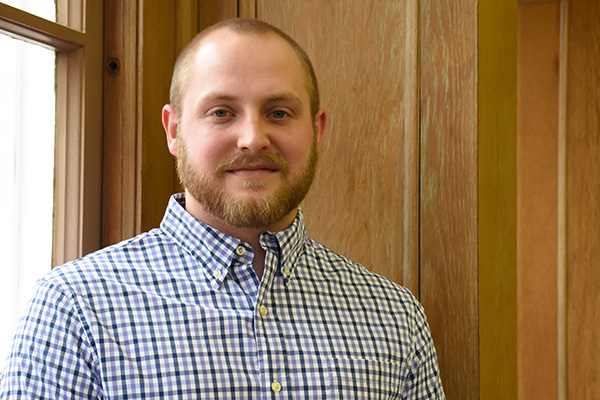 Bluffton senior earns full graduate scholarship to BGSU
Jordan Stutzman, a senior from Millersburg, Ohio, is Bluffton University's seventh recipient of a full scholarship to Bowling Green State University's Master of Accountancy program.
Stutzman has earned the Beaver-Falcon MAcc Scholarship, a Bluffton-Bowling Green partnership that includes a full-tuition award plus a paid graduate assistantship for a Bluffton accounting graduate.
"The scholarship was one of the things that drew me to Bluffton in the first place," said Stutzman. "I'm so grateful. Coming here hoping to be able to receive the scholarship four years ago, hoping that I would be in this spot and actually being here is unbelievable. It's such a huge blessing."
A 2015 graduate of West Holmes High School, Stutzman is majoring in both accounting and business administration. He is a member of the baseball team where he has earned Heartland Collegiate Athletic Conference (HCAC) All-Academic honors two years in a row. He has also been involved in the Student Athletic Advisory Committee (SAAC) and the Financial Investment Club on campus.
Stutzman's desire to pursue accounting comes, in part, from his late mother. "She was in accounting, and now both my brother and I are in accounting. She influenced us a lot, and on top of that we both like numbers. So, we've taken very similar paths."
Beginning in fall 2019, Stutzman plans to pursue the accounting track of study at Bowling Green. Completion of the master's program will give him the 150 hours of study required to sit for the Certified Public Accountant exam.
"Jordan embodies excellence in and out of the classroom. It is amazing that, even with the demands of being a student-athlete at the collegiate level, he is able to be involved in clubs and campus activities," said Dr. Jason Swartzlander, professor of accounting. "He has worked extremely hard to earn this prestigious scholarship, and we're proud of him and know that he will have a very successful accounting career."
- Cara Echols '19, student news writer
---
Bluffton has a strong accounting internship program to prepare students for life after Bluffton.