Campus life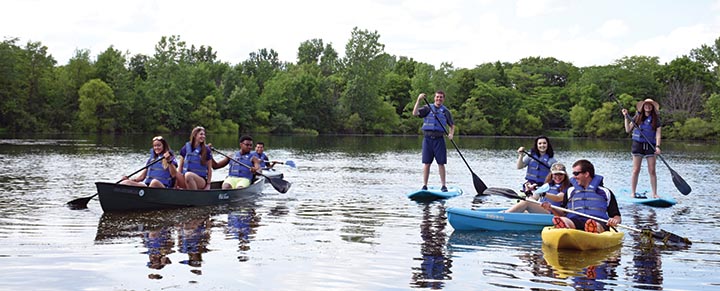 Community of Respect
Bluffton strives to be a community of respect where everyone is held in mutual high regard. Our belief that every human being is created in the image of God demands that we recognize in each human being that divine spark, and that all of us welcome and celebrate the diversity in which we have been created as children of God. As members of the Bluffton University community, we strive to treat with respect each member of the community, our standards of campus conduct are based on the mutual respect we believe we are committed to extend to each other.
Bluffton University seeks to provide an environment for broadening the mind. It aims to become a place for growing, liberating experiences, stressing not only learning through classroom situations but also learning outside the classroom through the exchange of philosophies and experiences with other members of the campus community.
It is the goal of Bluffton to guide students in becoming more sensitive toward humankind and society; in growing in understanding of other races, religions and peoples; and in developing heightened awareness of today's world — its history, its needs, its future.
Bluffton encourages a positive response to the variety of opportunities available through its programming: friendship, study, group activities, worship, discussion, service.
July 2022