Joanne Passet '75
The Gift of Experiential Learning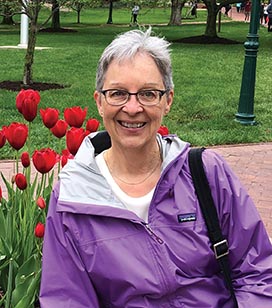 Joanne Passet '75 invests in Bluffton University for one simple reason, "because of all the schools I've attended, Bluffton had the greatest impact on me," said Passet. "It was the perfect place for me at a critical point in my life."
Opening the world
A self-described farm girl, Passet's passion for knowledge was kindled starting with her first class at Bluffton focused on China and the Far East. The class was part of an experimental curriculum called Human Exploration or HUEX, and students were immersed in just one class at a time. For Passet, the class opened her up to a world far beyond the farm fields of Ohio.
"Honestly, I just wanted to learn everything I could," said Passet.
Passet recalled mentors including longtime librarian/historian Delbert Gratz, who led Passet, her fellow classmates and community members on a Swiss Mennonite tour through Europe, and history professor John Unruh Jr.,
whose high standards improved her writing and research skills and was known for his passionate lessons.
"He was a rigorous but animated lecturer," said Passet. "He truly modeled what you want to see in a history professor."
---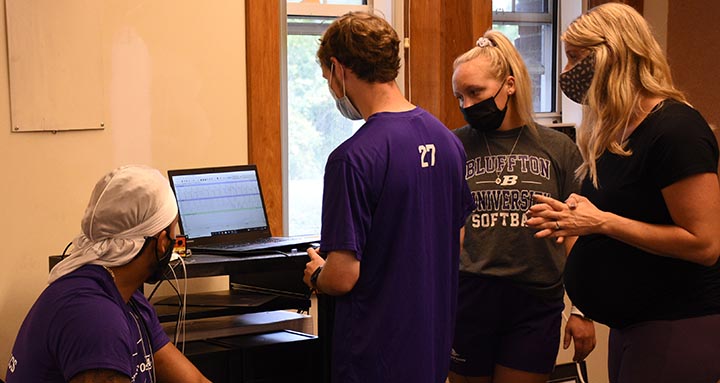 ---
Educating through experience
After graduating, Passet began her career as an elementary school teacher but quickly pursued graduate education and eventually earned doctorates in both library science and history. She served as a history professor at Indiana University East in Richmond, Ind., for many years, and brought her own lessons to life by routinely taking students to the Levi Coffin House in Wayne County, Ind., also known as the Grand Central Station of the Underground Railroad, or to Conner Prairie, an interactive historic park near Indianapolis.
Greatest impact
Passet's first-hand knowledge of the impact of experiential learning informed her decision to give to Bluffton's cross-cultural fund and to the donation of new equipment for exercise science students.
"The bottom line in my decision is what will have the greatest impact for the most students?" explained Passet.
The gifts also align with Passet's interests in the global community (she hosts international students through Bloomington Worldwide Friendship, volunteers as an ESL teacher and taught in Vietnam as a Fulbright Scholar) as well as healthy living and exercise.
Retired for the last seven years, Passet lives in Bloomington, Ind., and is currently writing a biography of Mary Wooley, a peace activist who served as president of Mount Holyoke College from 1901-37. She is active in her community, gardens, volunteers and plays French horn in a community band.
Kinetic learners
Last year, Amanda Beard, assistant professor of health, fitness and sport science, used videos and textbook explanations to teach labs in her exercise physiology class.
"A lot of the students in our majors are kinetic learners, hands-on learners," explained Beard, " but it was so passive and hands off."
Now, thanks to Joanne Passet's gift, students are doing research and analyzing data using the iWorx Data Acquisition and Analysis Systems. The portable piece of equipment comes with accessories to run multiple different labs. Recent uses have helped students better understand how the brain communicates to muscles or how the heart and blood vessels all work together.
Confidence boost
"Doing these labs will be helpful to our students when they begin their graduate-level studies," said Beard. "They'll understand data analysis a lot better. It also gives them experience using technology, and it will give them a confidence boost, whether in internships or job shadowing, that some of the stuff they're doing they've already experienced in class.
Students in the class range in major from pre-physical therapy to exercise science.
Fall 2021 Bluffton Magazine