Class reunion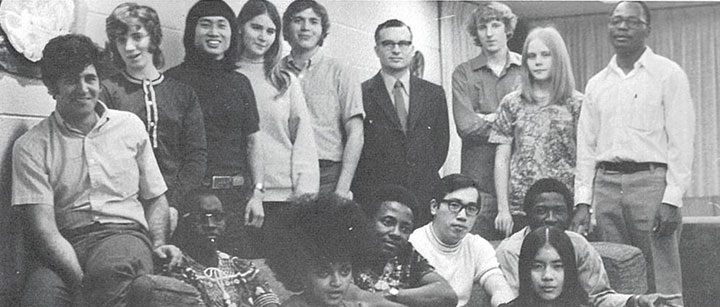 College buddies. Lifelong friends. No guarantee that your crew from Bluffton all graduated the same year.
Classes of 1972, 1973 and 1974 are invited to a summertime 50-year class "cluster reunion." Since many Bluffton alumni are close friends with, and even married to, alumni a year or two years ahead/behind, it makes sense to have a "cluster reunion."
50 year class cluster reunion
Classes of 1972, 1973 and 1974
July 21, 2023
There will be campus tours, games, prizes, stories, fellowship and laughter. Registration will begin after Jan. 1, 2023.
The Alumni and Friends Golf Scramble, sponsored by the athletics department, will be the next day, Saturday, July 22. Registration for the golf outing will be available later this spring. Review details from last year's event.
The first "cluster reunion" was held in July 2021 due to postponing the 1970 reunion in 2020. Positive feedback was received from the nearly 100 classmates who attended from 1970 and 1971. Many made a weekend of it and stayed overnight to participate in the annual Alumni and Friends Golf Scramble sponsored by Bluffton's Athletics Department the next day.