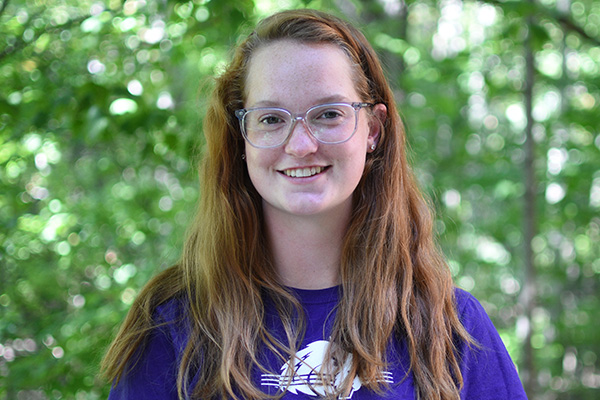 Haley Gill
---
"In the summer of 2021, I will work with The Leipsic Community Center to serve summer meals for Leipsic Local Schools. I will develop and plan menus; and plan, prepare and serve meals to students. This project will be a great opportunity for me to learn about food service and the food industry while also creating a positive impact on the community."
Summer Discovery Grant
Bluffton University encourages you to take a break from wage work for part of your summer to create an experience that allows you to consider new vocational possibilities. This is an opportunity for you to dream a little!
With a Summer Discovery Grant, current first year or sophomore students can design their own 4-6 week summer experience to explore the relationship between vocation and faith. A Summer Discovery Grant may help you discover your calling!
Up to two students will be awarded grants in the amount of $1,500 each summer.
Grant funds are provided by the Karl Schultz Discovery Funds, an endowment established through the gift of Bluffton alumnus, Karl Schultz.
Application deadline for summer 2021 has been extended to April 23, 2021.
Decisions will be made by April 30. Tips to preparing your grant proposal.
2019 Summer Discovery Grant Recipient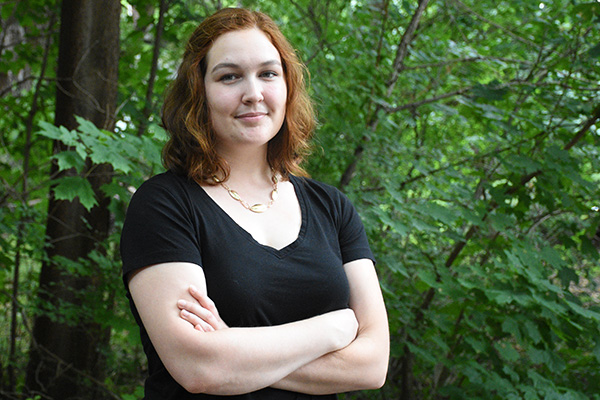 Rowena Zuercher '20 a social work and Spanish double major, created her own internship at Lighthouse Ministries in Canton, Ohio, where she focused the majority of her energy on the administrative side of the organization. Her goal was to determine whether to pursue the clinical or administrative route of social work in graduate school.
---
2018 grant recipients
Timothy Bender '20, a history and biblical and theological studies double major, spent the summer discovering what he wants to do with the rest of his life.
Becky Boban '19, an art and writing major, learned practice really does pay off. Boban attended a writing workshop and devoted the majority of her summer break to the written word.
---
2017 grant recipients
Additional grants in 2017 were made possible through the generous support of the Council of Independent Colleges and the Lilly Endowment Inc.
Kala Jilani-Pritchett spent time in both a hospital and a faith-based counseling setting working with medical and mental health professionals.

Justin Kauffman job shadowed and gained experience in patient settings and will used this time experiencing some of the multiple health care options he is considering after graduation.

Claire Clay experienced the breadth of the PR role and shepherd several projects from conception through completion.

Sarah Oliver worked with Bluffton faculty to see a research project through from the research design and development stage through the process of reporting on her findings.
Guidelines for eligibility
An interest in designing an experience for yourself that will allow you to creatively explore vocation

Open to current first years or sophomores with a declared major

Registered for classes at Bluffton University for fall of the year for which you are applying for funds.

Experience guidelines
Typically these experiences are:
Organized for a 4-6 week period of time during the summer

Positions that you will not be paid for in addition to the $1,500 grant

Not experiences for which you hope to gain college credit.

Application guidelines
To apply, please submit the following items:
Completed

application form and grant proposal

Current Bluffton University transcript (upload unofficial copy on the electronic application)

Two

recommendations

one from a Bluffton University faculty member

the second from another Bluffton faculty member or from a Bluffton staff member



APPLICATION DEADLINE FOR SUMMER 2021 IS April 23, 2021. DECISIONS WILL BE MADE BY APRIL 30.