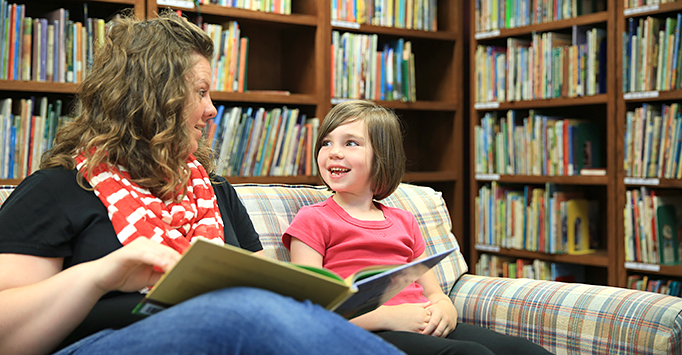 ---
Complete your MAEd or take courses for an endorsement or license renewal.
MAEd admissions
Graduate programs in education admission
The following criteria must be met in order to be fully admitted to the program:
Valid teaching license
Bachelor's degree from an accredited institution;
A 3.0 grade point average (on a 4.0 scale) in the last half of the bachelor's degree program;
Completed application materials, as noted below.

To apply, submit the following materials to the office of adult and graduate studies.

Statement of purpose (from given prompt in the online application)
Official transcripts from all previous college work
A copy of current teaching license
Special student status
Special student status may be granted to permit students to take up to nine hours before regular admission if they do not initially meet the regular admissions criteria. Students must demonstrate during the first nine hours an ability to maintain a 3.0 grade point average (4.0 scale) in order to be reconsidered for regular admission.
Special student status may also be granted to non-degree seeking students, as space allows, if they hold a bachelor's degree and have completed the special student status forms and other materials requested as part of the application process. Up to nine hours may be completed under this status.
Transfer credit
Up to six semester hours or nine quarter hours of transfer credit may be applied to the program as long as the credit is for graduate courses, from an accredited institution and approved by the Bluffton University content professor or a designee (core courses) and the program director or designee (elective credit). In accordance with program policy, workshop credits will not be transferable. In addition, in order for work to be accepted it must be completed within five years prior to application.
Send completed application materials to:
Admissions office
Bluffton University
1 University Drive
Bluffton, OH 45817-2104