We've reached the end of another academic year, marked by Commencement, which means, literally, Beginning. This volume of Inspiration Point appears right at the year's edge – a fitting way to mark a year of border-crossings. The Civic Engagement Theme was Immigration, so for this issue we focused on borders (thresholds, boundaries, transgressions) of all kinds, noting that immigration is a psychological as well as physical journey, and that semester-long and May term cross-cultural experiences, of course, take students and faculty across emotional and mental as well as cultural borders.
Editor Nicci Frazier's poem "China" is drawn from her experience in that nation. Frazier reverses the usual nostalgia for home, replacing it with "homesickness" for the far away land where "fright [gives] way to adventure" and the speaker is "dancing in myself," discovering new inner freedom.
Other borders were breached this year as Bluffton students, faculty, and staff extended the boundaries of the campus to welcome strangers and learn from them. We are making an effort to establish safe spaces for everyone. In creating literature (the stuff of this magazine) writers explore boundaries between innocence and experience, youth and adulthood, the waking world of concrete reality and the dream- or spirit-world. Editor Mindy Hood's poem "Landlocked" evokes the legendary Selkie, a creature who moves between seal and human form; set at "the border /between earth and sea" the poem brings us close to the footprints of a woman on the edge, neither one nor the other.
Our featured writer Zach Fleming is a boundary-crosser in his bones, returning to college after more than a decade out in the world. We're privileged to publish two long stories here, "Bombing" and "Living", both written during the 2008-09 academic year. The first takes us to a grim, deteriorating city where two young taggers (graffiti artists) find self-fulfillment and beauty only in the act of "bombing" – or painting on walls with spray cans. Predictably, the joy of "bombing" is enhanced by extreme danger.
The protagonist of "Living" sees ghosts–but the boundary is not between the living and the spirit-world; it is between people and their ability to feel for each other. Crossing that boundary makes a love story.
---
Nicci Frazier
I miss you
Streets of light and sound,
Symbols I love but cannot comprehend
Energy that vibrated my skin
& jerked my lips to smile. Content.
With you I was the optimist. Bright side and dancing in myself.
---
Katie Skon
The soul is often called delicate or fragile, and Kati Skon investigates the nature of the divided soul in her story "Ambitious." Once a character's soul is divided, it finds itself operating as separate entities, divided by borders none knew existed until they were apart from one another. Through this piece of creative fiction, Skon explores the darkest, bravest and most 'ambitious' fragments of a single soul.
---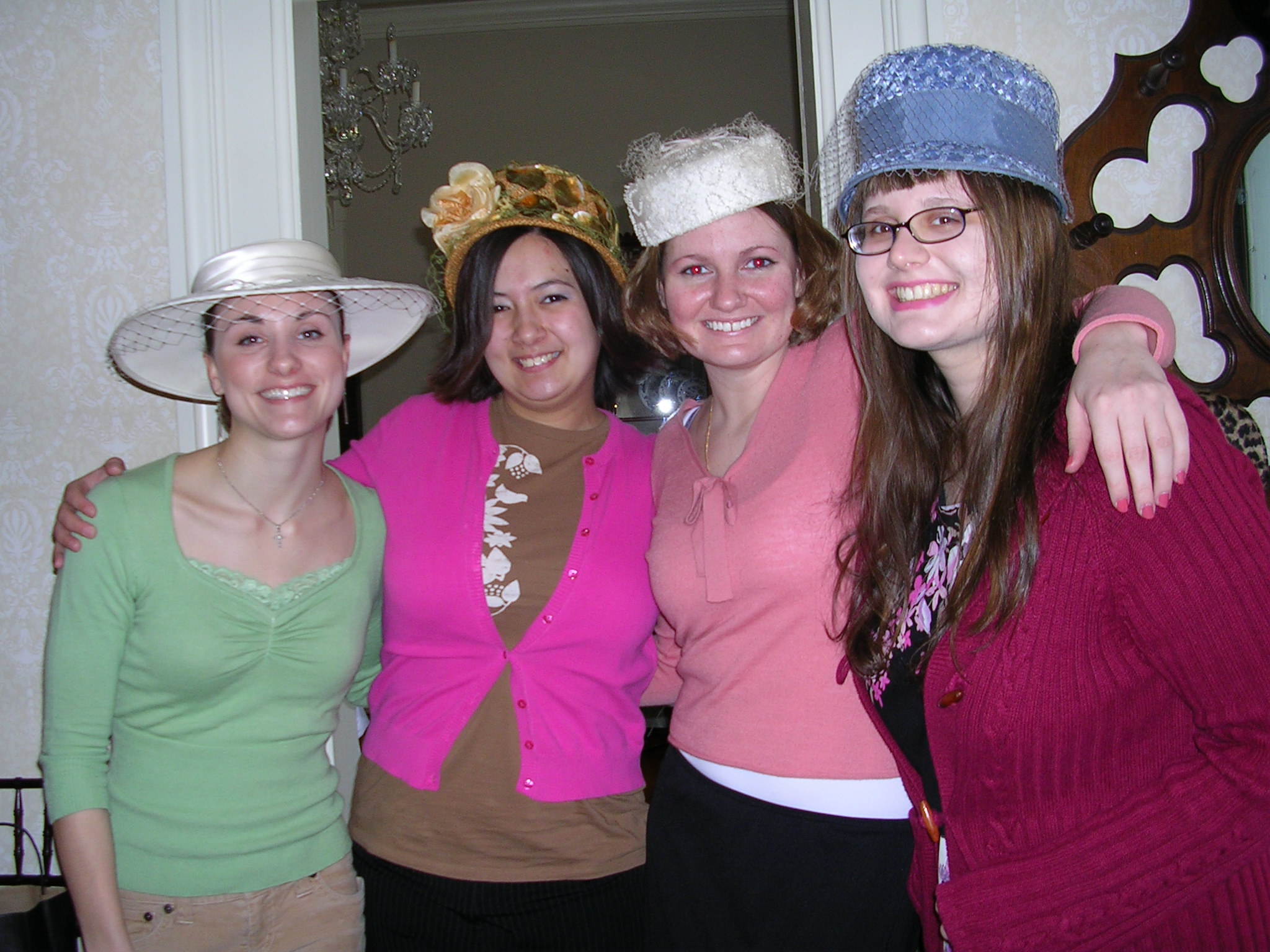 ---
| | | |
| --- | --- | --- |
| | The English Club Tea Party | |
---