Current Students
CAMPUS EVENTS HAPPENING THIS WEEK AND NEXT!
Cross-cultural Presentations Forum, Jan. 29
Washington Community Scholars' Center participants
11 a.m., Yoder Recital Hall

Chapel, Jan. 31
"See Gut Do", Luke 7:11-17
Jim King '76, pastor, Ebenezer Mennonite Church
11 a.m., Yoder Recital Hall

Home athletic events happening this week and next!
Women's Basketball, Jan. 30
Vs. Mount St. Joseph
7:30 p.m., Sommer Center
Save the date! Book Sale at the library!
Musselman Library is hosting a book sale Jan. 24-28 with bargains galore! The opening for the sale is 8:30 am on Jan. 24; book sale hours will match library hours.
New LRC Hours
The Learning Resource Center (LRC) is looking forward to a busy semester supporting students in their academic endeavors. Please note our new hours:
8 a.m. until 7 p.m. Monday – Thursday (closed during Forum)
8 a.m. until 5 p.m. Friday
YOUR WELLNESS
There are many resources available to you during the academic year. Counseling services are free to students, and appointments may be scheduled from 8 a.m. to 5 p.m. >>> details
We Are Beavers All!


Beaver reveal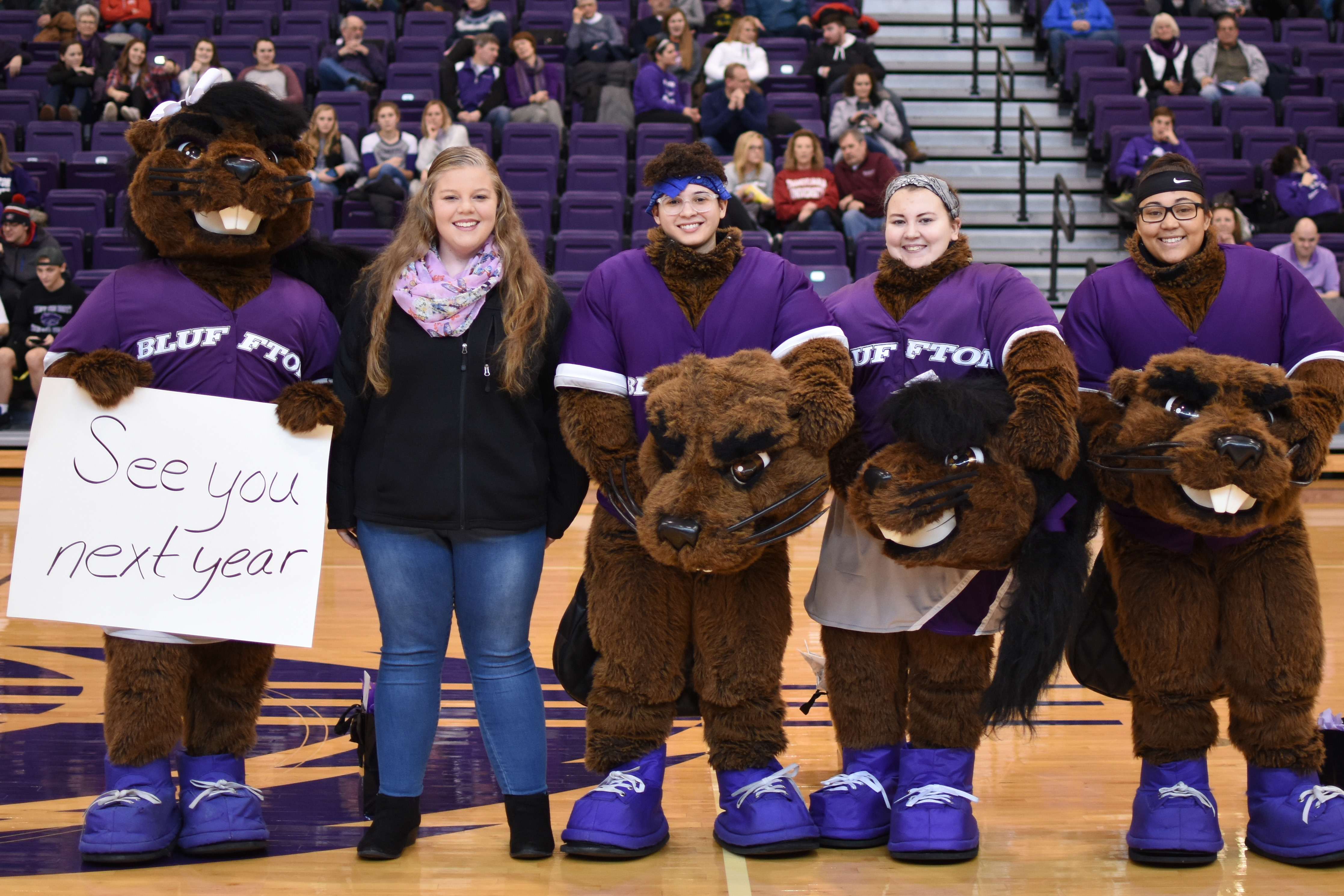 Perhaps one of the most tightly guarded secrets at Bluffton University is the identities of J. Denny and Jenny Beaver. Even the closest of friends, roommates and family members of the students who portray Bluffton's mascots may have no idea who is actually in the suit.