Current students
What's happening on campus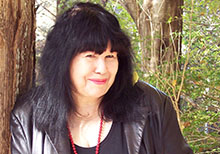 2015-16 Civic Engagement Theme to consider
"Gender Roles: Relationships, realities"
Novelist, poet and memoirist Marge Piercy, author of the sci-fi first-year student summer reading assignment "He, She and It," will speak at the Opening Convocation ceremony on Sept. 1. "He, She and It" won the Arthur C. Clarke Award for Best Science Fiction in the United Kingdom. The novel is now available in the Bluffton University Bookstore.
Move-in
New student move in: Friday, Aug. 28
Returning student move in: 9 a.m.-4 p.m. Saturday, Aug. 29 and 1-8 p.m. Sunday Aug. 30

University Event Complex Summer Hours
Marbeck Center
Monday – Friday
7 a.m. – 5 p.m.
Additional Hours depending upon the Summer Conference Schedule

Fitness & Weight Training Center and Sommer Center Walking Track
Monday – Friday
12-1 p.m. & 3:30 – 7:30 p.m.
Closed on July 3
Financial Aid Award Letter
Log in to access the Online Financial Aid System to accept/decline your financial aid awards and to view your loan history.
>>> Your financial aid
Orientation
Summer orientation begins! Welcome to all new first-year students as you register for classes, see your room, maybe meet your future roomie.
>>>more info
New student forms
In an attempt to make the paperwork a bit easier, all the forms you'll need are compiled on one webpage.