China
Photos taken by Bluffton University students on the China experience.
Social Transformation in a Global Economy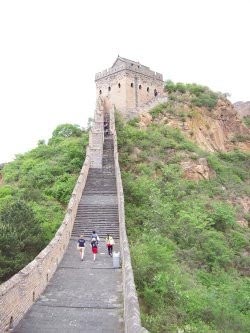 Students will be spending time in Beijing, Xian, Chengdu and Hong Kong, as well as the Chinese countryside. In many of the locations, Chinese university students will serve as guides, hosting Bluffton students as they share their culture.
In addition to visiting attractions such as the Great Wall of China, Tiananmen Square, Forbidden City and Temple of Heaven, Bluffton students will stay on university campuses and participate in lectures and discussions with Chinese professors. Topics related to Chinese history, culture and the current situation in China will be included in this experience, and students will have a chance to try Chinese calligraphy, painting, music, taijichauan or gongfu.
Dates and costs Are preliminary estimates
Dates: May 7-28, 2015
Program Fee: $3,500
Leader: Cindy Bandish
15 students
Passport & Visa Required – valid for 6 months beyond return travel date
Contact
Elaine Suderman, Asst. Director of Cross-cultural Programs
Cross-cultural Program Office
College Hall second floor
sudermane@bluffton.edu
419-358-3360