Mathematics community
Faculty and students enjoy getting together outside of class as much as (or more than?) in class. Roughly once a month, we gather for coffee and conversation at the Twisted Whisk Coffeehouse, for our fall cookout, annual Christmas cookie decorating party or Pi Day celebration.
Each week, mathematics faculty and students and all others who are interested gather for a presentation on a mathematics or computer topic. Topics and presenters are announced weekly to the campus community.
Mathematics students decorate cookies for the holidays!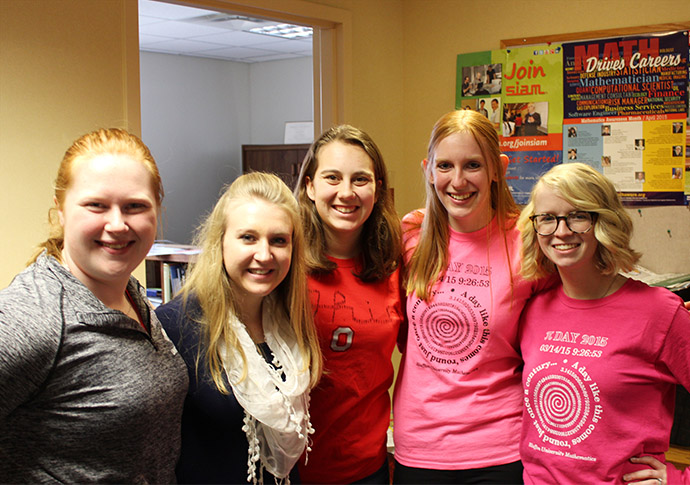 Students and faculty gather for the annual Pi Day celebration!
You might even sing "Pi (A Love Song)" by Dr. Darryn Nester,
a winner in the National Museum of Mathematics' (MoMath's) 2015 song contest.
Links and more!
MATHEMATICS-RELATED ORGANIZATIONS:
MATHEMATICS RESOURCES:
FUN STUFF GAMES, PUZZLES, ETC.: