Art exhibit
10/16/2023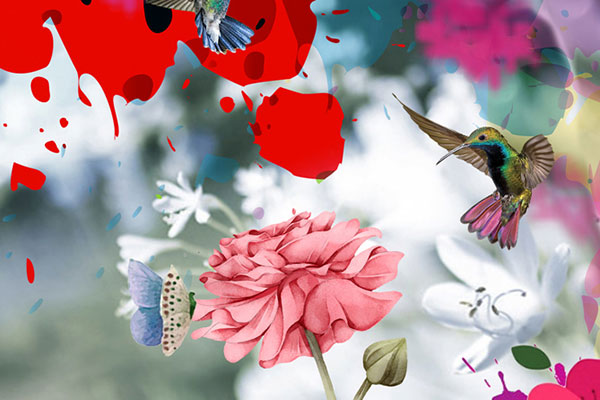 "The Artistic Jungle Series"
Bluffton University's Grace Albrecht Gallery will host the art exhibit "The Artistic Jungle Series" by Georgio Sabino III, Oct. 30-Dec. 8, 2023. The featured pieces blend painting, photography, graphic design and augmented reality and explores the complexity of nature – including its life and death.
The exhibit is free and open to the public. Gallery hours in the Sauder Visual Arts Center are 9 a.m. to 5 p.m. weekdays and 1-5 p.m. Saturdays and Sundays. A reception for the artist will be held from 1-3 p.m. Sunday, Nov. 19 with an artist talk scheduled to begin at 1:30 p.m.
Arts at Bluffton events are made possible due to generous support from donors including David Bertsche '57 and James '83 and Rhonda (Louis '84) Fox.