Emotional wellness
08/23/2023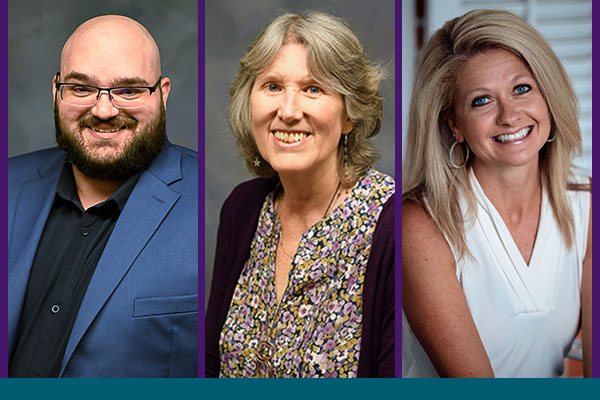 Theme connects to strategic plan
Michael Bailey, visiting assistant professor of psychology; Heather Koontz '97, psychotherapist; and Dr. Laurel Neufeld Weaver, assistant professor of social work, will share "Emotional Wellness: A Panel Discussion" during Bluffton University's Forum at 11 a.m. on Sept. 5 in Bluffton's Yoder Recital Hall.
The discussion will introduce Bluffton's 2023-24 Civic Engagement theme: Exploring the Continuum of Emotional Wellness. The theme directly connects with the vision statement of Bluffton's strategic plan and focus on "well-being and emotional intelligence."
Throughout the year, the university as a whole will explore a broad range of questions such as: What are the underlying causes of mental health challenges, and how might they be addressed? How can students struggling with mental health conditions best be served? How can a wide-ranging consideration of emotional well-being aid students as they make decisions and navigate challenging life experiences? What resources and tools do students and the broader population need as they navigate these challenges?
The presentation is free and open to the public.