Liquid Illumination 2.0
08/18/2023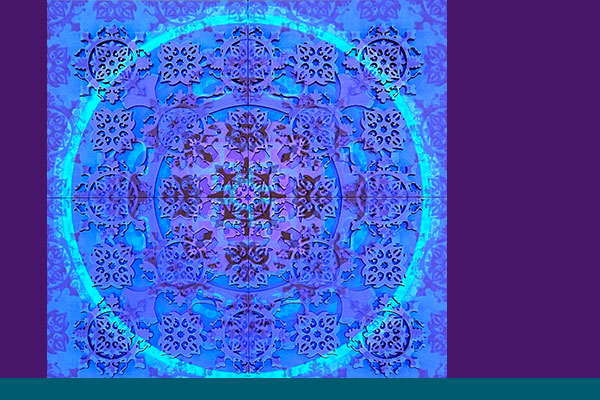 Yoder art exhibit to be on display
Bluffton University's Grace Albrecht Gallery will host the art exhibit "Liquid Illumination 2.0" by Sue Hershberger Yoder and Jon Yoder, Aug. 28-Sept. 17, 2023.
Work includes projective illuminations and framed prints on silk. According to the artists' statement, "The liturgical atmosphere of this installation is intended to acknowledge that, like the simultaneously sacred and superficial qualities of rose windows and illuminated manuscripts, artistic and religious ideologies are also always malleable and open to interpretation."
The exhibit is free and open to the public. Gallery hours in the Sauder Visual Arts Center are 9 a.m. to 5 p.m. weekdays and 1-5 p.m. Saturdays and Sundays.
A reception for the artists will be held from 1-3 p.m. Sunday, Sept. 17 with an artist talk scheduled to begin at 1:30 p.m.
Arts at Bluffton events are made possible due to generous support from donors including David Bertsche '57 and James '83 and Rhonda (Louis '84) Fox.