Choral concert
10/19/2022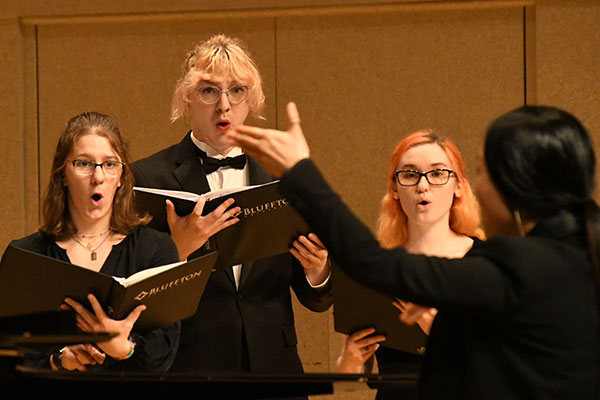 Fall Choral Concert
Bluffton University's Fall Choral Concert will be held on Sunday, Oct. 30 at 2:30 p.m.
Under the direction of Dr. Bo Young Kang, director of choral activities, the concert will feature solo and duet performances from the Vocal Chamber Ensemble, Camerata Singers and University Chorale.
This concert will feature Baroque music written by Bach, Handel, Purcell, Vivaldi and others.
This event is free and open to the public; a free-will offering will be taken for music scholarships.