Full scholarship
04/04/2022
Scholarships available for Intervention Specialist coursework
Bluffton University will award 11 full-tuition scholarships to current teachers seeking their Ohio Department of Education intervention specialist license.
The program is funded by a $130,000 grant awarded by the Ohio Department of Higher Education. Eligible teachers must work at schools connected to Bluffton University's Education Partnership.
Partner schools include:
Ada Exempted Village Schools
Allen County Educational Service Center
Allen East Local Schools
Benjamin Logan Local School District
Bluffton Exempted Village Schools
Cory-Rawson Local Schools
Elida Local Schools
Kenton City Schools
Lima City Schools
Riverdale School District
Shawnee Local School District
The application deadline is April 29, 2022, with online classes beginning in fall 2022. Awards will be made based on transcripts and application statement. Recipients must commit to teaching as an intervention specialist for two years.
Bluffton University offers a variety of graduate programs in education including intervention specialist licensure, reading endorsement and a Master of Arts in Education (MAEd). Teachers who take the intervention specialist or reading endorsement coursework can finish their MAEd with just six additional core classes. All coursework is offered online or via Zoom.
For more information on the scholarship, becoming a partner school or Bluffton's graduate programs in education, contact Shelby Koenig, enrollment counselor, at koenigs@bluffton.edu or 419-358-3684.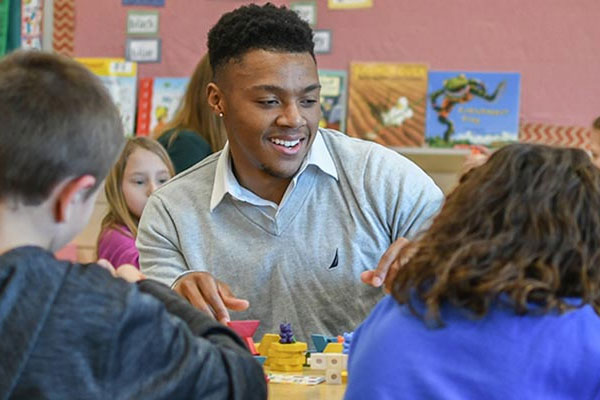 ---
Intervention specialists are versatile educators who teach children who have been identified as needing specially designed instruction.