Spring play cast
02/23/2022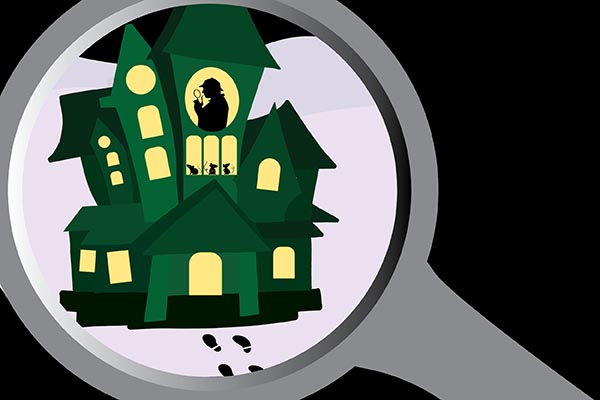 Cast list announced for spring play
Bluffton University Theatre will present the play "The Mousetrap" by Agatha Christie from March 24-27. Performances begin at 7:30 p.m. March 24-26, and at 2:30 p.m. on March 27 in Ramseyer Auditorium in College Hall. Dr. Melissa Friesen, professor of theatre and communication, will direct the show.
In this classic Agatha Christie whodunit, a blizzard traps seven strangers in Monkswell Manor Guest House. A police detective arrives on skis with dire news – a murderer and potential victims are likely already inside! Come see how Christie's intrigue, humor and delicious twists have made "The Mousetrap" the world's longest running play in London.
Tickets
Tickets are $8 for adults and $6 for senior citizens, Bluffton University faculty and staff, non-Bluffton University students. Bluffton University students will have free admission. Purchase tickets at www.bluffton.edu/tickets. Masks are required, and socially distanced seating is available for the March 25 and 27 performances.
Cast list
The roles and participating students are as follows:
Abigail Bush '24 of Marion, Ohio - Mollie Ralston
Hunter McCafferty '23 of Bremen, Ohio - Giles Ralston
Adam Shanaman '22 of Bellevue, Ohio - Christopher Wren
Olivia "Lou" Westcott '23 of Toledo, Ohio - Mrs. Boyle
Frankie Hamilton '23 of Ashland, Ohio - Major Metcalf
Andrea Burden '25 of Quincy, Ohio - Miss Casewell
Olivia Hattery '22 of Kenton, Ohio - Paravinci
Audrey Hazelton '23 of Ada, Ohio - Det. Sergeant Trotter
Taylor Waldeck '23 of Springfield, Ohio - Stage manager
Cierra Long '23 of Urbana, Ohio - Set design assistant
Emily Dienstberger '25 of Delphos, Ohio - Costume assistant
Jose Duron Vargas '23 of Tegucigalpa, Honduras - Lighting assistant
Joan Bauer and Merv Schrock, both from Findlay, Ohio, will be the costume designer and the technical director, respectively.