Study Buddies continue
05/04/2020
education majors to continue serving as Bluffton Study Buddies in May
The Bluffton University education department will continue offering free online educational enrichment in response to K-12 school closures each Tuesday and Thursday through the month of May.
The popular service, primarily staffed by Bluffton University educator preparation majors and student teachers, began on March 8. Study Buddies provide academic help and educational games/activities through the Zoom videoconferencing platform. Students needing academic help can log on any time between 9 a.m. and noon to be matched with a Study Buddy.
To review instructions for logging into the Zoom Study Buddy sessions, go to www.bluffton.edu/studybuddies All online sessions are monitored by a Bluffton University faculty or staff member.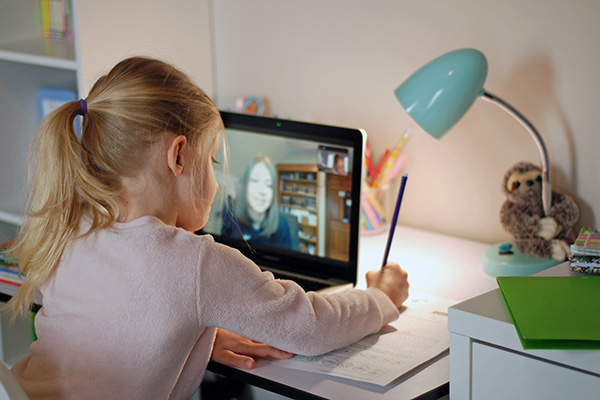 ---
Bluffton Study Buddies connected education majors and elementary students via Zoom during spring 2020.