Faculty pianist
02/10/2020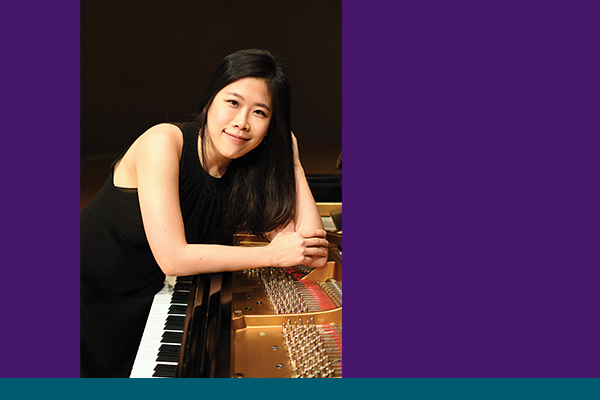 Bluffton University to host faculty recital
Bluffton University's newest music department member will perform a recital at 7 p.m. on Thursday, Feb. 27, 2020, in Yoder Recital Hall.
Dr. Da Eun Choi, staff accompanist and piano instructor, will perform brilliant solo piano pieces as part of Bluffton's Thursdays at Yoder program. Choi earned her DMA from the University of Texas at Austin.
She will perform demanding and difficult keyboard works, including: Wanderer Fantasy in C major, D. 760 by Franz Schubert, Gaspard de la nuit by Maurice Ravel and Danse Macabre, Op. 40/S. 555 by Camille Saint-Saëns (Arr. Franz Liszt).
All music is based on the text of poets Georg Philipp Schmidt, Aloysius Bertrand and Henri Cazalis whose subjects are dear to the hearts of 19th century romanticists.
The event is free and open to the public.