Chorale and Camerata Singers
03/09/2020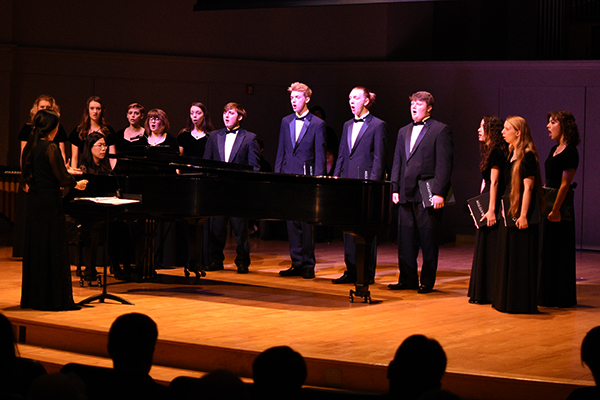 Spring choral concert
This event is no longer open to the public.
Bluffton University will host a spring choral concert featuring the University Chorale and Camerata Singers at 2:30 p.m. on Sunday, March. 22, in Yoder Recital Hall.
Under the direction of Dr. Bo Young Kang, University Chorale will perform "Hallelujah" by John Weaver, "Laudate" (a capella) by Knut Nystedt, "The Rose" (piano) by Ola Gjeilo, "Five Hebrew Love Songs" (piano) by Eric Whitacre and "Ascribe to the Lord" by Rosephanye Powell.
Camerata Singers will perform "God is Seen" (a capella) by Alice Parker, "If Music Be the Food of Love" (piano) by David C. Dickay, "The Pasture" (piano) by Z. Randall Stroope, "Joyfully Let Praises Ring" by Edwin Fissinger and "I Will be a Child of Peace" (piano) arranged by Elaine Hagenberg and edited by Dan Forrest.
This event is free and open to the public.