Learning in Community
01/22/2020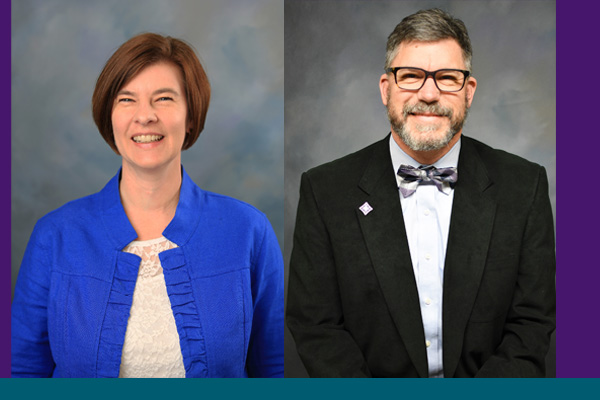 Bluffton professors to share Colloquium
Dr. Melissa Friesen, art, communication and theatre department chair, and Dr. Walt Paquin, director of social work program, will share "Arts-based Civic Practice and Learning in Community," during a Colloquium presentation at 4 p.m. on Feb. 7 in Centennial Hall's Stutzman Lecture Hall.
During the presentation, Friesen and Paquin will discuss an interactive workshop they attended in Chicago, designed for teams of artists and partnering organizations interested in developing collaborative arts-based projects in their local communities. They will explore possible applications for the insights they gained at the workshop in the courses they teach and in their professional work in Bluffton and Lima, including through the new Learning in Community class.
The two are co-teaching the new Learning and Community class, along with Darryl Nester, professor of mathematics, this spring. They are looking into using the arts to address issues of social justice locally, particularly through creating arts-based projects in collaboration with the Lima partners for the course.
This event is free and open to the public.
---
Four foundational courses, one for each year of college, which create a core of resiliency for the next generation of Bluffton students.