Constructing your story
01/14/2020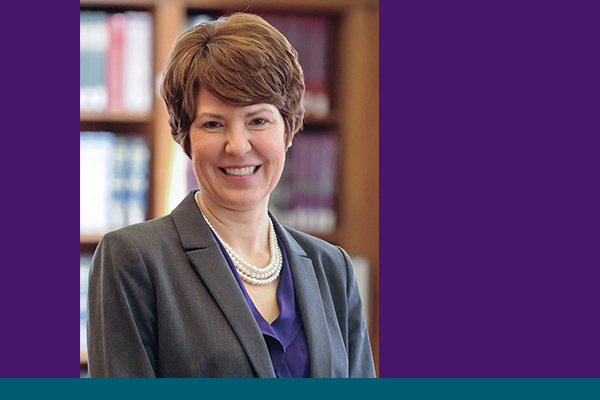 Bluffton University President to share Colloquium
Dr. Jane Wood, president of Bluffton University, will share "A Life In Story: The Construction of Personal Narrative," during a Colloquium presentation at 4 p.m. on Jan. 31 in Centennial Hall's Stutzman Lecture Hall.
During the presentation, President Wood will share how individuals construct the "story" of their lives and how they choose to share it in community.
This seminar will draw from Michael Bamberg's article, "Who Am I? Narration and its contribution to self and identity," to explore theories of identity development today and how "Gen Z" is impacting higher education. Drawing from examples in her own life, President Wood will invite participants to think of their own respective "life story" through key experiences and narratives that shape and ground the individual in community. Bamburg argues that this kind of storytelling, or narrating, allows individuals in a postmodern world to navigate the role of "self in community" as an expression that moves society toward the "human good."
This event is free and open to the public.