"Conflict Without Casualties"
12/03/2018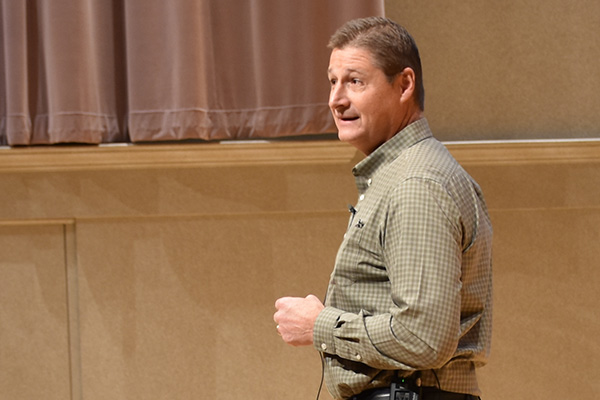 Author/CEO shares message of compassion at Bluffton University
Author, CEO and former practicing psychologist, Dr. Nate Regier brought a message of compassionate accountability to Bluffton University students during the Nov. 27 Forum "Conflict Without Casualties."
Regier's advice for avoiding the hook of drama without avoiding conflict: respond calmly, empathize, help (not dramatize) and recognize the other person's willingness to be open. "Compassion is about struggling with people in the spirit of dignity so that we can use conflict to create something amazing. It's the alternative to drama," explained Regier.
The presentation delved into Bluffton's year-long Civic Engagement Theme of "When Talking is Tough: Respectful Conversations in a Divided Nation." Throughout the year, Bluffton's students, faculty and staff are drawing on this theme to learn about and put into practice ways to better listen to each other.
-B-