Piano recital
03/25/2019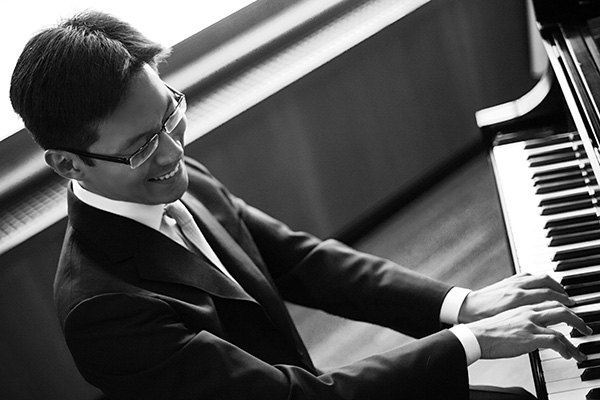 Award-winning pianist Sun Min Kim to perform
Bluffton University will host pianist Sun Min Kim during the Pearl Bogart Mann Memorial Piano Recital on April 11. The concert will begin at 7:30 p.m. in Yoder Recital Hall. A pre-concert presentation by the pianist will start at 6:30 p.m. Tickets can be purchased through the box office online at tickets.bluffton.edu or by calling 419-358-3239. Tickets are $10 for adults and $8 for seniors.
Kim, a South Korean pianist, made his debut with the Ulsan Symphony Orchestra when he was 13, performing Grieg's "Piano Concerto." He is the prizewinner of national and international competitions, including the Maria Canals International Piano Competition, Brevard Music Center Solo Piano Competition and Competition of the Society for American Musicians. Kim was awarded with the Sterling Achievement Award from the professional music fraternity Mu Phi Epsilon in 2008. He has played at Carnegie Hall's Weill Recital Hall and Merkin Concert Hall, as well as other prestigious venues.
The Pearl Bogart Mann Memorial Piano Recital is a series of annual recitals partially funded through an endowment in memory of Pearl Bogart Mann. Mann taught applied piano for 48 years at Bluffton, and her tenure is the longest for any faculty member at Bluffton University.
-B-
Aubrey Bartel, public relations student worker